For those of us who had plans to set up multiple islands in Animal Crossing: New Horizons, Nintendo has actually put a limit on that kind of insane fun. With the announcement of the new Animal Crossing-branded Nintendo Switch, some folks caught wind of the section you see below from the official game page on the eShop. As it outlines that you can have multiple people come and play on your island, however, there's only one island allowed per console.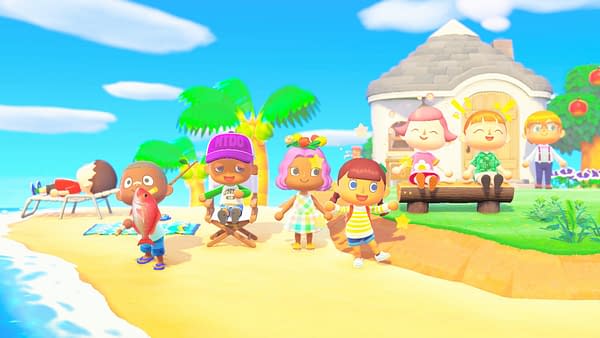 Up to 8 players with registered accounts on a Nintendo Switch console can live on one shared island, and up to four residents of one island can play simultaneously on one console. Please note: only one island can exist per Nintendo Switch console, irrespective of the number of user accounts registered to or copies of the game used on one console. One Nintendo Switch and one copy of the game is required for each unique island. Alternatively, up to eight people can play together on one island via local wireless or online play. Local wireless play requires one console and one copy of the software per player. Internet connection required during online play. To use online services, you must create a Nintendo Account and accept the related agreement. The Nintendo Account Privacy Policy applies. Some online services may not be available in all countries. Online play requires paid online membership.
So basically, when you invite friends to your island in Animal Crossing: New Horizons, make sure they can be trusted. Because like the planet you're on, you only get one.
Enjoyed this article? Share it!