If you like the ability to customize random things in the middle of a war, then you'll enjoy Electronic Arts' next addition to Battlefield V. Starting on March 4th, you'll be able to decorate your own tank however you wish when it drops into battle or when you're piloting it. You can read up on it more on the game's subreddit, but as you can read below, Battlefield V will basically let you have run of the mill when it comes to making it look however you wish. We look forward to seeing all the flamingo pink tanks trying to blend into snow levels in the futute.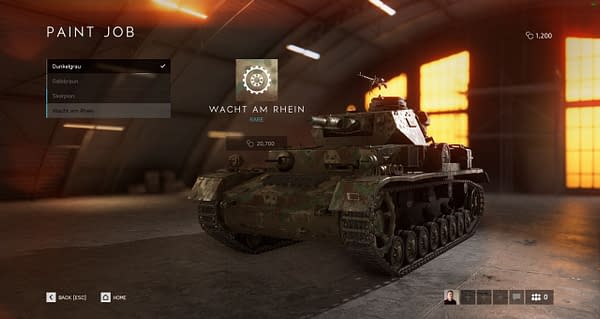 How will Tank Body Customization work?

First things first, most of you are wondering if there will be options to purchase customization with Company Coin or Battlefield Currency – the answer is yes to both. When Update 6.2 drops, check your Company. We're adding 37 customization pieces to your Company immediately for purchase with Company Coin. We'll also be rotating the rest of them through Armory rotations that will have varying rarities – just like weapon or soldier skin rarities. We'll have quite a few for Company Coin, and some Epics that will be purchasable with Battlefield Currency. When customizing your tanks, you'll have 3 items to choose customization for – Paint Job (as you have normally), Chassis Dressing (body customization), and Turret Dressing (cannon/turret customization).
Enjoyed this article? Share it!