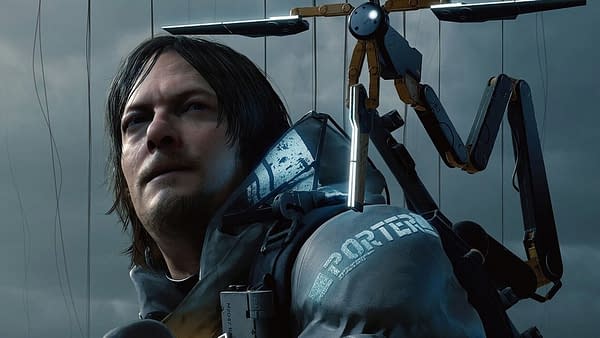 Death Stranding is about a month away, and as such, we're soaking up any bit of information about it that we can.
Creator Hideo Kojima spoke briefly on an interesting aspect of the game that we didn't yet know about. During Kojima's time at the Garage Museum of Art in Moscow, the developer spoke on Death Stranding and how it's possible for players to potentially let NPCs live or die based on their decisions. Essentially, like in the real world, your choices can and will affect others.
"We have a character who lives deep underground. He is sick and needs medicine, and Sam can deliver it," Kojima said, according to a translation by Reddit user Keqpup. "Since this happens at the beginning of the story, this is a must. After completing this quest, the player himself chooses the following actions: you can constantly go to the old man and carry medicine; can deliver other items; you can listen to his stories from the past." But what if you end up forgetting about the old man?
"Since they have not carried medicine to him all this time, he will die by this moment," Kojima explained, bleakly. Through such actions, a connection arises with the character."
Death Stranding explores that vibe throughout the entirety of its narrative. You feel disconnected from each other, because most everyone is. Players will work to reunite the country and everyone with in it. Kojima noted that Death Stranding will allow players different ways to interact with each other without actually meeting and speaking. Leave it to Kojima to figure out a way to bring us together in a unique way like that one.
Death Stranding is currently set to debut on November 8 on PlayStation 4 as an exclusive.
Enjoyed this article? Share it!