ZeniMax Media Settles the Elder Scrolls VI Trademark Dispute
Bethesda Softworks' parent company ZeniMax Media has settled a dispute with BookBreeze.com over the trademark of the word "Redfall." Redfall is a series of books written by Jay J. Falconer and published by BookBreeze.com. It is also everyone's best guess for the title of Bethesda's The Elder Scrolls VI. As in, the game is likely The Elder Scrolls VI: Redfall.
Of course, ZeniMax hasn't confirmed that the trademark dispute was intended for the game's title, as most mainline Elder Scrolls games take their names from their setting. And "Redfall" is not a known country in the Elder Scrolls world of Tamriel. That said, The Elder Scrolls II: Daggerfall took place in two provinces which led to its portmanteau of a name. And Redfall does sound pretty catchy for a title.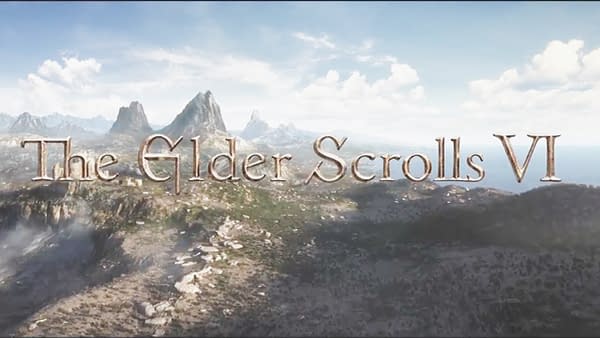 The trademark dispute provides very few details, but what we do know comes from GameRant:
ZeniMax has confirmed that it has settled the Redfall trademark dispute with BookBreeze.com. Redfall series author Falconer had reached out to ZeniMax to try and solve the issue but after his messages were ignored, Falconer asked BookBreeze to act. In a brief statement, the companies say that "ZeniMax Media Inc. and Bookbreeze.com are pleased to announce that they have amicably resolved a pending trademark dispute related to the Redfall trademark."

The settlement between the two companies is also described as "mutually beneficial." The terms of the agreement are "confidential," says the statement and so it's unclear whether ZeniMax will just have to pay Falconer and BookBreeze for the use of the word or something else. However, the companies feel that they, as well as the fans of the Redfall books and of The Elder Scrolls 6, will be happy with the outcome.

The settlement means that The Elder Scrolls 6 won't have to be delayed, or have its name changed, over a trademark dispute. If the trademark dispute had kept going, ZeniMax and Bethesda wouldn't have been able to use the term "Redfall" in its marketing until summer 2020. Redfall may be the location of The Elder Scrolls 6 and so the word could be a major part of the game's marketing. It is probably too late to change the location now, so it would have been very difficult for ZeniMax and Bethesda to get around that.
We might get more details on The Elder Scrolls VI at E3 during the Bethesda press conference.