5 Reasons I Want The New Mutants to be a Commercial & Critical Success
Several movies have been delayed due to the COVID-19 pandemic that just feels like kicking someone when they are down. Some of these movies are in pre-production, some of them were shooting, some were in post-production, and some of them have been in some sort of release hell for several years. The one that has been sitting in some kind of release hell is The New Mutants. The X-Men movie was announced back in 2015 and was shot in 2017. The first trailer was dropped in October of 2017, and the film had a 2018 release date. 2018 was looking to be an exciting year for the X-Men movies in general with Deadpool 2, Dark Phoenix, and The New Mutants, all looking vastly different from each other tonally. It was precisely the kind of shake-up that the X-Men needed.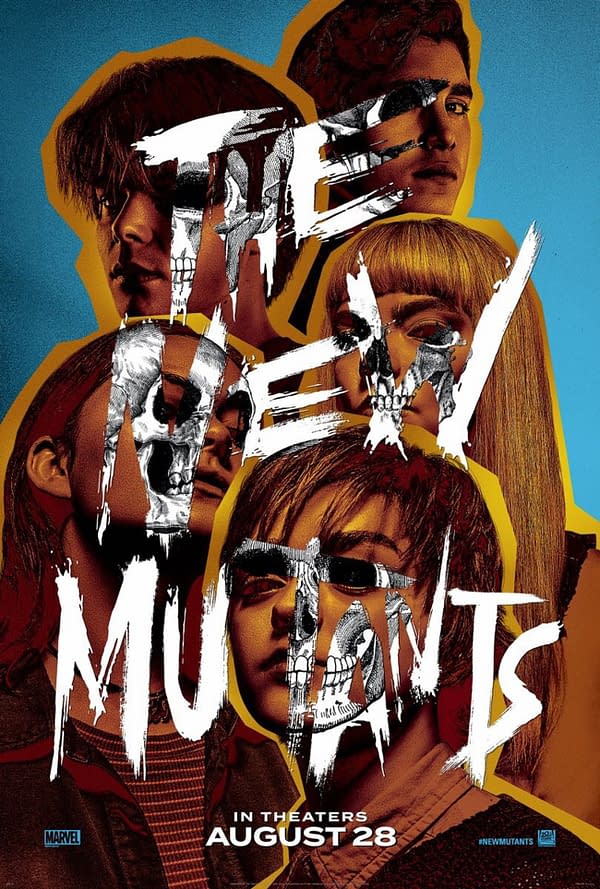 And then everything went to hell. There were extensive rumors that then 20th Century Fox wanted reshoots, which never seemed to get off of the ground, and then the Disney buyout happened. The movie kept missing its release date and was slated to come out this April with a marketing push, and everything only for COVID-19 to close down theaters and delay the film. We have another release date for the end of August, and this writer wants this movie to here a critical and commercial success, and here are the reasons why.
The New Mutants is Something Different
We haven't seen a proper superhero horror movie since arguably the original Blade trilogies, and those were R-rated. We haven't had a horror movie that is PG-13 and a superhero movie since this genre took over the entire world. The New Mutants also looks to be a much smaller production, more intimate, and the kind of movies we don't tend to get in this genre. We know that Fox can make interesting superhero movies that do something completely different, see Logan and Deadpool, but this is the first one that will have more mass appeal. The Marvel Cinematic Universe is looking to do something like another superhero horror movie with the next Doctor Strange movie, but that is going to be a much bigger production.
The Purest Example of Filmmaker Intent
When The New Mutants was hanging out on release date hell, everyone just assumed that the movie was finished, and Fox and then Disney was just sitting on a finished property. It turns out that very much is not the case. We found out earlier this year that the movie was only about 75% complete, and director Josh Boone needed to come in and do post-production work. Those reshoots that everyone was talking about never actually happened, but it wasn't just the extensive reshoots that didn't happen but pickups as well. Almost all movies do some form of reshoots or pickups, but because of the delays and release schedule, The New Mutants doesn't even have that. This will be Boone and the cast's vision without any filters, and it's going to be filmmaker intent that we haven't had the chance to see in the X-Men series very often.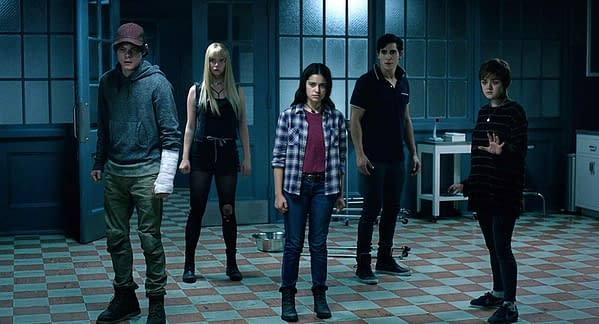 A Proper Swan Song for the X-Men
Even fans of Dark Phoenix have to admit the movie was a bit of a letdown. The X-Men movies, love them or hate them, were part of the 1-2-3 punch of Blade, Spider-Man, and the first X-Men movie that helped kick off the superhero boom we have today. The Fox X-Men movies took the subtext of the LBGTQ+ themes and very much made them text. These are movies that have a massive influence on an entire generation of superhero fans, and the fact that this series had to end with such a lackluster entry is kind of sad. The New Mutants, while a much more standalone feature, is still a Fox X-Men movie, and could give fans the sendoff they deserve. We all know that the mutants are going to make their way to the Marvel Cinematic Universe someday, but this version of the mutants deserves a good final entry, and The New Mutants could be it.
The Final Middle Finger to Fox
There are plenty of reasons for studios to get cold feet when it comes to movies, but when it comes to The New Mutants, there never really seemed to be a reason. Fans and critics have embraced the first teaser trailer, and all of the footage released after that. People are interested in this movie, and they have been from day one. There was no reason for Fox to think that massive reshoots were ever needed in the first place since there was never any indication that the movie wouldn't be well received by fans. A critical and commercial success would be one last middle finger to a studio that kneecapped more than one of its X-Men movies by getting involved behind the scenes. The reshoots weren't needed, they had a hit the whole time, and they missed out on releasing an excellent movie due to their own cowardice.
A Happy Ending for The New Mutants
After all of the work, this movie has gone through to get to theaters being a critical and commercial success just seems like a good way to end the story of this production. We saw the way Deadpool had to struggle and fight to get to the big screen, and then it was a massive game-changer that was met with critical and commercial success. The New Mutants isn't quite as bad in terms of hanging out in development hell, but it has had a rough ride trying to make it to the big screen. It just feels right that a production with so many behind the scenes issues that were very much out of their control gets a win in the end. It feels like justice, the good guys winning in the end, and this is why this writer wants The New Mutants to be a critical and commercial success.
Summary: Five young mutants, just discovering their abilities while held in a secret facility against their will, fight to escape their past sins and save themselves.
The New Mutants, directed by Josh Boone, stars Anya Taylor-Joy, Alice Braga, Maisie Williams, Charlie Heaton, Blu Hunt, and Henry Zaga. It has a release date of August 28th, at least for now.