By Brandon Engel There are all sorts of devices that filmmakers use to mimic the effects of aging. We've all seen films that use heavy "age makeup" for the purpose of delineating time (notably in Orson Welles' Citizen Kane). Another unique approach to was employed by French New Waver Francois Truffaut, who actually spent 20 years producing five separate features which showed the evolution and growth of the character Antoine Doinel. But Texas-based filmmaker Richard Linklater has done something unprecedented, condensing twelve years worth of footage into his seminal Boyhood. The film follows a young man's physical and emotional growth from the age of seven to eighteen.
Formal innovation is what many have to come to expect from Linklater, who has long since been recognized as a distinguished auteur within the world of contemporary cinema. He first gained notice on the independent film circuit in 1991 with his offbeat, somewhat bizarre film, Slacker. Slacker would introduce to audiences and fellow filmmakers Linklater's signature dialogue, in which characters often feature atypical characters engaging in philosophical conversations about everything from literature to pop culture. The film was nominated for Best First Feature and Best Director at the 1992 Independent Spirit Awards, and a special edition Blu-Ray was just released by Criterion. In 1993, Linklater debuted the cult classic Dazed and Confused, which is a coming-of-age film about high school students in Texas circa 1976. It featured a cast of up and coming Hollywood actors, many of whom would become recognizable faces in a wide variety of notable movie roles in the nineties. Among the cast is the oft-quoted Matthew McConaughey portraying a creepy but charming older friend who frequents the same haunts as the current high school students, unwilling or unable to let go of his high school glory days, and we mustn't forget the paddle-wielding bully played by Ben Affleck. The film follows a large cast as the Seniors glory in their newly elevated status and begin to realize that a chapter of their lives is soon coming to an end, while the Freshmen dodge the initiation rites a group of overzealous upperclassmen are attempting to inflict on them. The film is streamable on Netflix in some North American areas, and is still regularly broadcast on television.
In 1995, Linklater would veer away from his ensemble cast masterpieces in favor of a low-budget, conversation-driven love story with a cast of two. Before Sunrise introduced the world to Celine and Jesse, played by Julie Delpy and Ethan Hawke. The film follows the couple as they wander through Vienna discussing philosophy, sharing their views on love and life, and forming a bond that would spur Linklater, Delpy, and Hawke to re-team twice more to explore the evolution of Celine and Jesse's relationship in two more films, each nine years apart. The first installment of the series is the best, and should be viewed immediately by any hopeless romantic out there who haven't already seen it (streamable through Direct TV's website, in it's entirety) and it still gets shown in the art house circuit.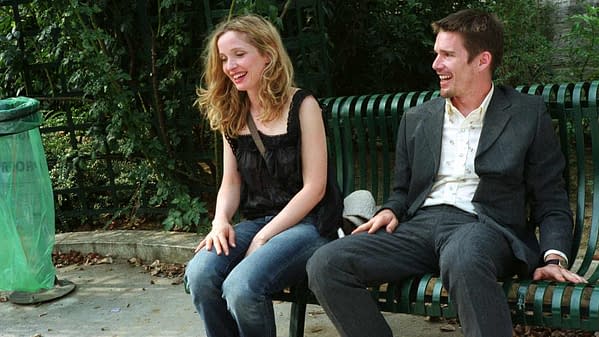 In between Celine and Jesse's trilogy, Linklater made several more films, but with much less success, both critically and commercially. SubUrbia (not to be confused with the Penelope Spheeris film Suburbia) was released in 1996 with little fanfare. Focusing again on a group of slacker misfits, SubUrbia was lost among the many films that featured the same theme in the mid-90's. In 1998, Linklater explored a new time period with, The Newton Boys, a gangster flick starring Matthew McConaughey and Ethan Hawke as two of the four titular bank robbing brothers from the 1920's, who pulled off the boldest train robbery in history. The Newton Boys received only a lukewarm reception from critics and audiences. With Waking Life in 2001, Linklater brought his love of philosophical exploration through conversation into a new realm. The film was shot live-action using handheld cameras before the film was painstakingly animated over, creating an innovative style and employing a new dimension to the film itself. Waking Life was nominated for two Independent Spirit Awards in 2002.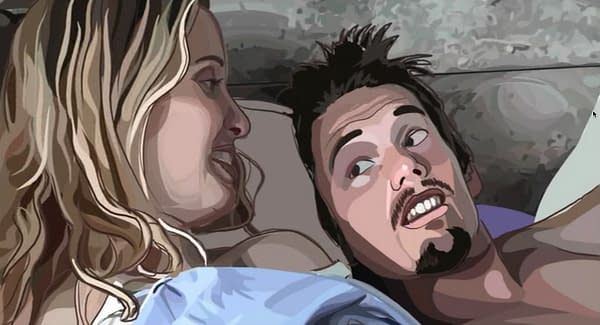 Following Waking Life's groundbreaking technique, Linklater stumbled with his follow-up, School of Rock. Although it did perform well at the box office, this Jack Black vehicle was formulaic and lacked the crispness of dialogue and thoughtfulness Linklater was known for. After the disappointment of School of Rock, Linklater returned to the dissection of Celine and Jesse's relationship in Before Sunset. This collaboration, as well as 2013's Before Midnight would earn the writing team of Linklater, Delpy, and Hawke an Oscar nomination for best screenplay.
Linklater's reinvigorated career was further boosted by the warm reception of his 12-years in the making labor of love, Boyhood at the SXSW Festival. The film, which follows a boy throughout childhood, has garnered an incredible amount of buzz from critics and filmgoers. Boyhood won the SXSW Lone Star Award and the Special Jury Recognition. As anticipation increases for Boyhood's release, positive reviews continue to pour in, predicting Boyhood to be the epitome of Linklater's film career.
Brandon Engel is a Chicago based blogger who writes about everything from old school comic books to gothic horror literature to environmental law. Follow him on Twitter: @BrandonEngel2
Enjoyed this article? Share it!