It's a scene fans of the Disney animated Aladdin film are super familiar with- following a harrowing escape from the collapsing Cave of Wonders, the young street rat shares his crush on Agrabah's Princess Jasmine, requesting that Genie make him a prince.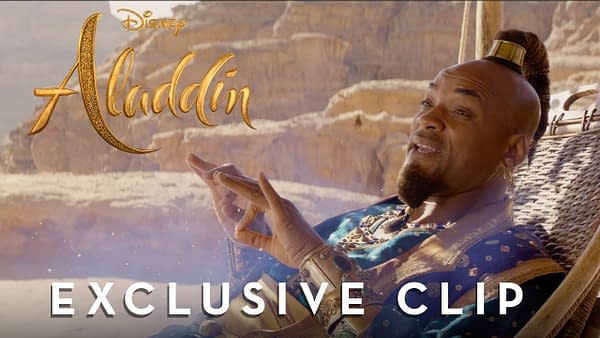 Sure, this scene plays differently than the animated one, but it's a good indicator of what we're in for in Guy Ritchie's live-action adaptation:
A kindhearted Arabian street urchin and a power-hungry Grand Vizier vie for a magic lamp that has the power to make the deepest wishes come true.
Mena Massoud stars as Aladdain, Naomi Scott as Princess Jasmine, Will Smith as Genie, Marwan Kenzari as Jafar, Navid Negahban as the Sultan, Alan Tudyk as Iago, and Billy Magnussen as Prince Anders.
Aladdin is set to hit theaters on May 24th and is currently tracking for a $90 million opening.
Enjoyed this article? Share it!