'Tis the summer of crime capers with American Animals and Ocean's 8, but only one is based on a true story (hint: it's the former). We talk to director Bart Layton about putting together the film.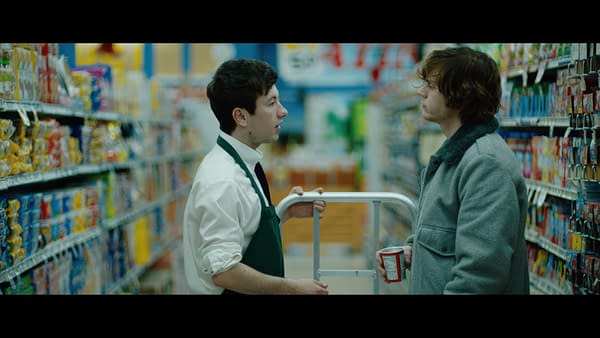 American Animals which pulls from the actual robbery of Transylvania University. Now if one heard "book heist" and "university" one could think it was the stealing of aggressively overpriced textbooks. However the delinquents at hand had slightly loftier goals, and wanted to steal priceless Audubon prints and rare books. The film blends the real life criminals (granted they were college kids at the time, not criminal masterminds) and the respective actors who play them. It's an interesting technique, and combined with the subjectivity with which the real life lawbreakers recount their deed, makes for a constantly questioning experience.
More about American Animals: Spencer Reinhard, Warren Lipka, Eric Borsuk and Chas Allen are four friends who live an ordinary existence in Kentucky. After a visit to Transylvania University, Lipka comes up with the idea to steal the rarest and most valuable books from the school's library. As one of the most audacious art heists in U.S. history starts to unfold, the men question whether their attempts to inject excitement and purpose into their lives are simply misguided attempts at achieving the American dream.
Evan Peters (American Horror Story, X-Men: Days of Future Past, Pose), Barry Keoghan (Dunkirk, Killing of a Sacred Deer), Blake Jenner (Glee, The Edge of Seventeen), Jared Abrahamson, and Ann Dowd star.
Bart Layton previously came from a documentary background, so it's interesting to see his foray into fiction still retains elements of reality.
Enjoyed this article? Share it!