Posted in: Ike Perlmutter, Marvel Comics, Movies | Tagged: andrew jackson, batman v superman, Captain America: Civil War, civil war, donald trump, ike perlmutter, marvel, Marvel Studios, steven mnuchin
---
Is Andrew Jackson Trying To Use Donald Trump's Connections W/ Ike Perlmutter To Influence Marvel Cinematic Universe? Earlier today, President Donald Trump had some not so great news for Marvel Studios. Seventh president of the United States Andrew Jackson was apparently not a fan of their blockbuster film, Captain America: Civil War. Trump relayed Jackson's thoughts on the film in an interview today.
"I mean, had Andrew Jackson been a little later, you wouldn't have had the Civil War," Trump said of Jackson's thoughts on the movie, which pitted former Avengers teammates Captain America and Iron Man against each other. Apparently, Jackson didn't want to see the former friends tear each other apart and cause a divide within the superheroes of the Marvel Cinematic Universe. "He was a very tough person, but he had a big heart. He was really angry that he saw what was happening with regard to the Civil War, he said, 'There's no reason for this.'"
Though Captain America: Civil War was released 171 years after Andrew Jackson's death in 1845, that doesn't mean that we shouldn't take his criticism seriously, according to Trump.
"People don't realize, you know, the Civil War, if you think about it, why?" said Trump of the conflict, which could have been avoided if Iron Man and Captain America had simply been better negotiators, or if they had access to a world-renowned peacemaker like Jared Kushner. "People don't ask the question, but why was there the Civil War? Why could that one not have been worked out?"
Somewhat surprisingly, the spirit of the deceased supposedly populist leader didn't have anything negative to say about Batman V. Superman, despite the film being more widely panned by moviegoers. Perhaps that's because Jackson's shade knows that Trump has little influence in the DCEU, since Treasury Secretary Steven Mnuchin, who funded many of DC's movies, has had to divest his holdings to become an official cabinet member. On the other hand, Marvel Chairman Ike Perlmutter, a close friend and advisor of Trump, serves in an unofficial capacity and has not had to leave his position. That shows how dumb the ghost of Andrew Jackson is, though; Perlmutter no longer has any say in the movie side of Marvel after Kevin Feige usurped his power in an event most know as The American Revolution.
---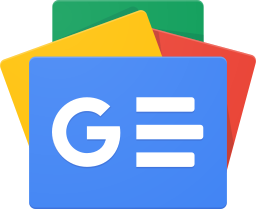 Stay up-to-date and support the site by following Bleeding Cool on Google News today!