Angelina Jolie Returns with 'Maleficent: Mistress of Evil' Teaser Trailer
2014's Maleficent movie saw Angelina Jolie take on the role of one of Walt Disney Studio's most iconic villains, in a bit revisionist fairy-telling that cast the powerful sorcerer in a somewhat sympathetic light.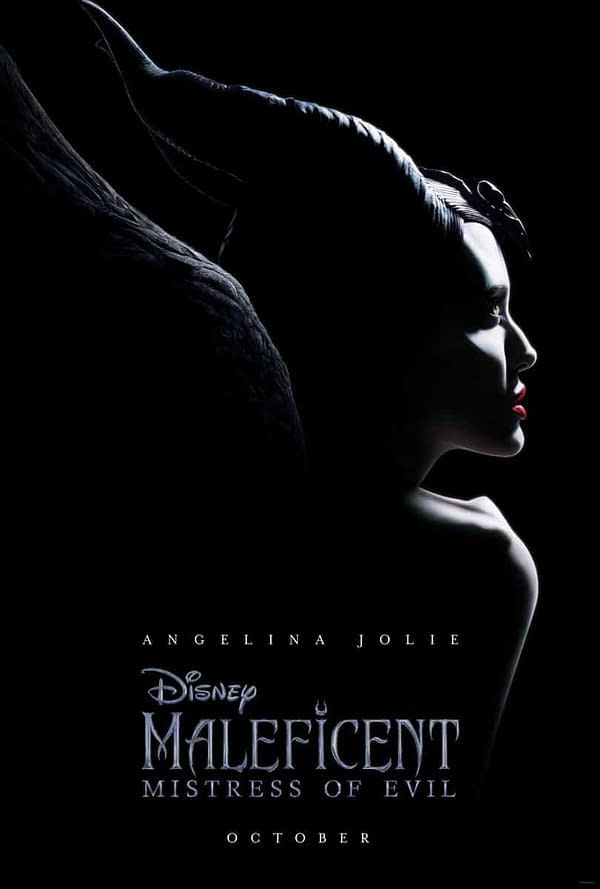 Jolie said that she was open to revisiting the role while doing publicity for the original film, and it looks like that is exactly what she's doing!
Maleficent: Mistress of Evil began shooting in May of 2018, with Joachim Rønning signed to direct. The new film has quite a few of the original cast signed on to return, including Elle Fanning, Sam Riley, Imelda Staunton, Juno Temple and Lesley Manville.
New cast members include Michelle Pfeiffer, Ed Skrein, and Chiwetel Ejiofor.
Walt Disney Pictures just released a brand new trailer for Maleficent: Mistress of Evil, and it looks like another lush fairy tale is about to grace theater screens around the world:
A fantasy adventure that picks up several years after Maleficent, in which audiences learned of the events that hardened the heart of Disney's most notorious villain and drove her to curse a baby Princess Aurora, 'Maleficent: Mistress of Evil' continues to explore the complex relationship between the horned fairy and the soon to be Queen, as they form new alliances and face new adversaries in their struggle to protect the moors and the magical creatures that reside within.
The film wrapped production on August 24th of 2018, and was originally slated for a 2020 release. It looks like the studio liked what they saw after previewing the movie, though, and moved up the release date to October 18, 2019.
The film was written by Linda Woolverton, Micah Fitzerman-Blue and Noah Harpster, and produced by Joe Roth and Angelina Jolie.
Both movies feature characters based off of the classic Walt Disney Studios animated film Sleeping Beauty, which was released in 1959 and featured ground-breaking animation techniques that culminated in an epic battle between Prince Phillip and Maleficent, who had turned herself into a dragon.