Ant-Man and The Wasp is the 19th Marvel Cinematic Universe release from Marvel Studios, and it's got some pretty important distinctions.  It's the first of the MCU films released to have the female hero share the title, and one of the few MCU releases to have almost the same full returning cast and director.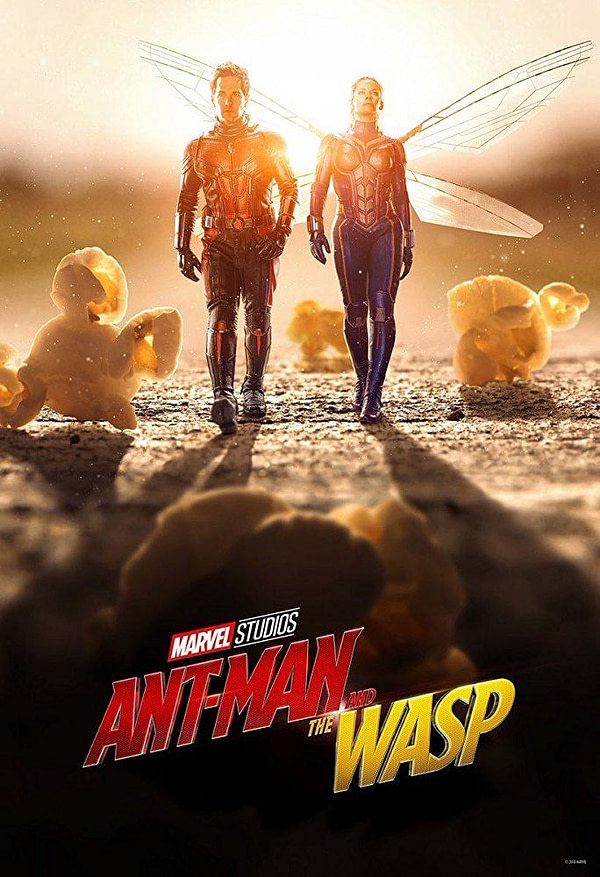 Okay, so that last one isn't as important, but it's pretty cool that both the stars Paul Rudd, Evangeline Lilly, Michael Douglas, and Michael Pena are all returning along with director Peyton Reed.
If you'll recall, Reed took over on the first Ant-Man film after Edgar Wright parted ways with Marvel Studios and Disney, citing "creative differences" as the main reason.  He and Joe Cornish ultimately retained writing credit on the film, but it's unclear how much of the final film came from their script.
Ant-Man and The Wasp just screened on Friday June 22nd to press in Los Angeles and other major cities, so of course the reactions are in on twitter, and with them a reveal of the end credits.  Specifically- how many post credit scenes there are.
Collider Editor-in-Chief Steven Weintraub posted his first reactions to the film, and it set a nice tone for the rest of the press comments we've seen thus far:
In a surprise to no one @MrPeytonReed's #AntManAndTheWasp is a ton of fun and had the crowd laughing beginning to end. @MarvelStudios has yet another winner. @Kevfeige makes it look so easy when we all know what he's done is next to impossible. pic.twitter.com/coixY7LG40

— Steven Weintraub (@colliderfrosty) June 23, 2018
Brandon Davis of ComicBook.com had the most telling posts however:
Ant-Man and The Wasp is strong on the humor, amazing on the visual effects, creative in size manipulation, and clever in its "villains." Great movie.

— Brandon Davis (@BrandonDavisBD) June 23, 2018
He even goes so far as to call it "Marvel's best sequel since Winter Soldier":
Ant-Man and The Wasp is Marvel's best sequel since The Winter Solider. @EvangelineLilly is one of my new favorite super heroes. @MrPeytonReed knocked it out of the park!! Tremendous movie!

— Brandon Davis (@BrandonDavisBD) June 23, 2018
And, the thing we were most interested in (without spoilers):
Ant-Man and The Wasp has two post-credits scenes you can't afford to miss.

— Brandon Davis (@BrandonDavisBD) June 23, 2018
Needless to say, we're pretty excited to see what happens when Ant-Man and The Wasp flies into theaters on July 6th 2018.