We still don't have a publicly released trailer for Aquaman, but people are starting to spill the beans on the project. Producer Peter Safran, former DC Entertainment President Geoff Johns, and film chief Toby Emmerich spoke to Entertainment Weekly about the project, and thus far everything everyone has to say is very positive.
"James has done an incredible job with his team," says Warner Bros. film chief Toby Emmerich. "The film is taking you to a different place and imagining the underwater world in a way you haven't seen before."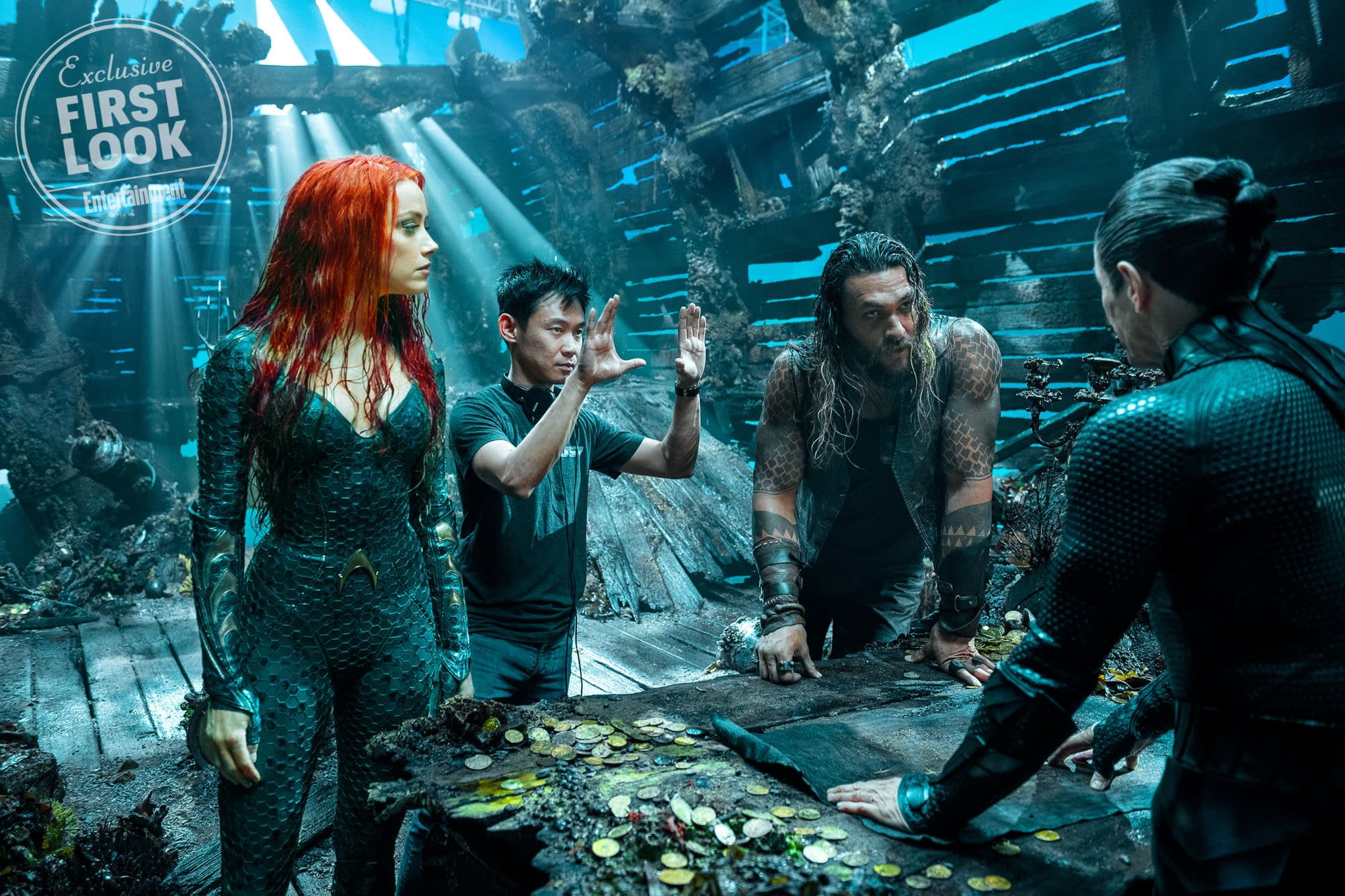 Safran said that Aquaman has a "unique vision" and that comes down to director James Wan.
"[Aquaman has] got the great action you expect, it's got a lot of great humor, it works on so many levels … it's a testament to James' unique vision. I think it's an extraordinary step in DC Universe that sets it on the right path," says producer Peter Safran.
Johns went on to praise the visual effects and said that Wan's ability to switch genres seemingly on the fly really helped.
"The underwater stuff has never been executed like this before," Johns tells us. "The visual effects shots coming in are just beautiful. James can switch modes from horror to big bright colorful action to really emotional scenes. He's so able to hit all these different genres."
Entertainment Weekly is providing some first looks at the upcoming DC superhero movie, and it sounds like the people behind the camera are very happy with what Wan has created. Thus far people who have seen the footage have praised the unique look the project has, and a different look is really going to help set this movie apart from the other DC movies.
Summary: Arthur Curry learns that he is the heir to the underwater kingdom of Atlantis, and must step forward to lead his people and to be a hero to the world.
Aquaman will be directed by James Wan and stars Jason Momoa, Amber Heard, Nicole Kidman, Patrick Wilson, and Willem Dafoe. It will be released December 21st.
Enjoyed this article? Share it!