Arrow Producers Have Big Plans For Felicity Smoak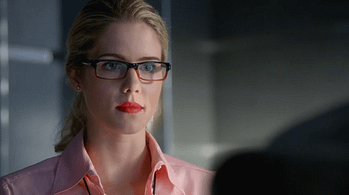 At the end of last season of Arrow, just about everyone had left Oliver Queen except Felicity Smoak… and she was just there as a teammate. We know some of that will change as the fifth season begins and executive producer Marc Guggenheim told EW.com that there are some big things in store for Emily Bett Rickards character.
First up is the fallout from the destruction of Havenrock.
In the first five episodes, we face head-on the decision that Felicity made. We are most definitely not ignoring it.
And we know that she has a new love interest coming and the actress has been spending a lot of time training lately.
We're positioning her to do something in the second half of the year that is really, really key, and that isn't about her relationship with Oliver or even necessarily her father or her mother. It's really new territory for her, and we've very excited about it. Some big things are going to happen with Felicity.