Atomic Blonde's creator Antony Johnston has made his directorial debut with Crossover Point, a short sci-fi film made entirely in quarantine. Starring Moisés Chiullan and Casey McKinnon, the film is set during the 2020 lockdown. A journalist makes a video call to interview a scientist about his discovery of a parallel dimension — but things go very badly.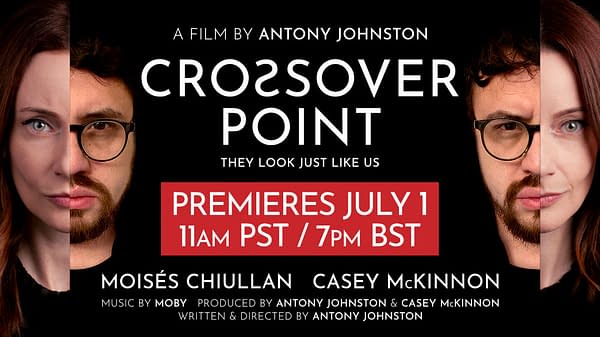 Anthony Johnston, who wrote the graphic novel The Coldest City, adapted as Atomic Blonde, wrote Crossover Point while under lockdown orders. "Obviously, making a regular film is out of the question right now," he says. "But we've all suddenly become familiar with video calls, and I realized I could create something that not only uses the software, but centres the story around it. Rather than hiding the fact we're using webcams, we lean into it so the film looks like what it is: a video call between two people. A good story is about more than cameras and lenses."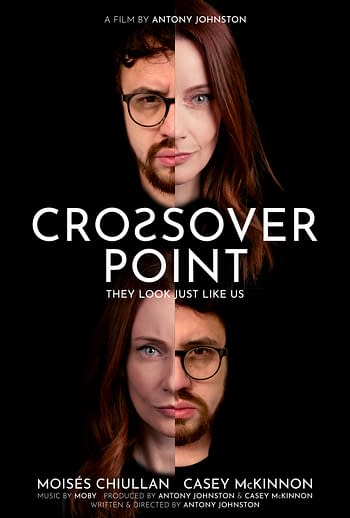 After deciding to direct the film himself for the first time Johnston recruited two friends, actors Moisés Chiullan and Casey McKinnon, to perform. Chiullan is based in Austin, Texas, and works mainly in theatre. McKinnon, a Los Angeles-based veteran of indie web series, also doubled as a producer.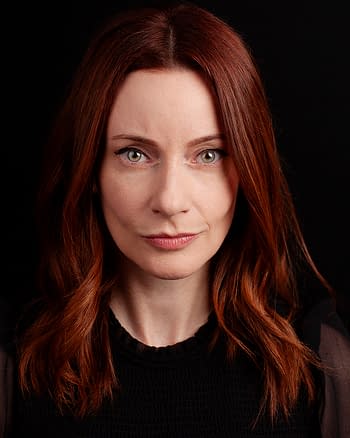 "I'm so excited to be working with Antony on this project that blends my love of science fiction with my passion for acting and producing," says McKinnon. "We first met in 2009 when I interviewed Antony for A Comicbook Orange and I'm glad that after all these years we found a project to collaborate on. While the industry has mostly shut down production, we were able to work together with the union to greenlight our project and shoot it in the safest possible way: self-producing with a team remotely while staying home."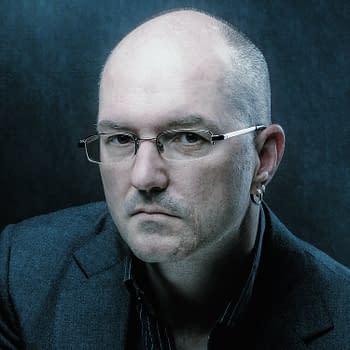 Crossover Point was written, shot, edited, and completed entirely during quarantine, a process only possible thanks to the powerful technology now available to filmmakers on home computers.
The film will be made available for free on YouTube, with its premiere set for 11am PST, 2pm EDT, 7pm BST on Wednesday, July 1st. The filmmakers will attend, to chat with viewers in the YouTube comments.
Enjoyed this article? Share it!