Posted in: Movies | Tagged: avatar, Avatar: The Way Of Water, disney, film, james cameron
---
Avatar: The Way of Water Screenwriters On Spider's Polarizing Choice
Avatar: The Way of Water threw a lot of characters at us, with bost blends of previous faces and several new ones to learn. One of which was the human teen Spider (played by Jack Champion), who often connected with the film's heroes despite a few questionable choices and remained largely a mystery despite a clear connection with the Sullys.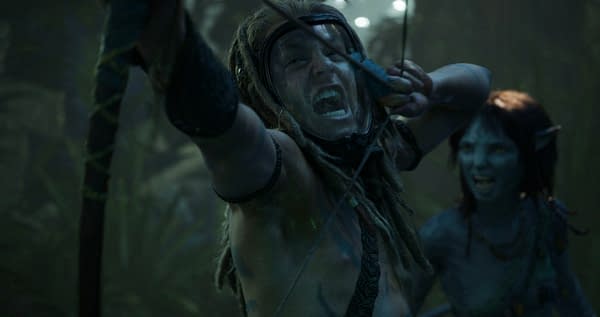 In regards to the character of Spider and how his origins were presented and handled by the creative team, Avatar: The Way of Water screenwriters Rick Jaffa and Amanda Silver recently addressed his presence in an interview with Variety, where Jaffa offered a response to his ambiguity and explained, "There's an entire backstory of that character. We talked a lot about his mother. She didn't need to be a character in the script or in the movie, but we did have to understand her relationship with Quaritch and how Spider ended up left behind on Pandora."
Spider's Mother (Revealed)
As Variety also points out, there is a tie-in comic book intended to connect the two movies more substantially, also managing to reveal Spider's mother is named Paz Socorro, who's said to have died during the attack on the Tree of Souls in the first Avatar installment. Silver then speaks up about the pivotal father and son conflict that leads to a surprising save that will certainly leave viewers aggravated to some extent, sharing, "The movie allows Spider to explore these ambivalent feelings he's having, and, I mean, I think it's fine that the audience is like, 'Don't rescue him!' But the idea that Spider is compelled to rescue Quaritch is interesting from a character point of view." Which Jaffa then adds to this by acknowledging, "It's this father-son theme that we dive so deeply into — no pun intended."
Avatar: The Way of Water is currently intending to smash box office records, already taking in more than a billion dollars, basically confirming that doubling its current total might be a very plausible scenario by the time February rolls around.
What were your thoughts on Spider's choice to keep his not-so-pleasant father alive in Avatar: The Way of Water when his second deserved death was finally imminent? Sound off below!
---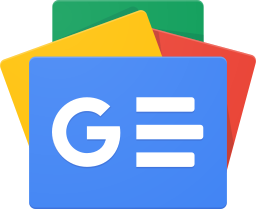 Stay up-to-date and support the site by following Bleeding Cool on Google News today!