'Avengers: Endgame' Officially Rated PG-13
In today's Marvel Studios "duh" news- Avengers: Endgame has an official Motion Picture Association of America rating (the same every single Marvel Cinematic Universe film has had) of PG-13. Thanks to ComicBook.com for the heads up!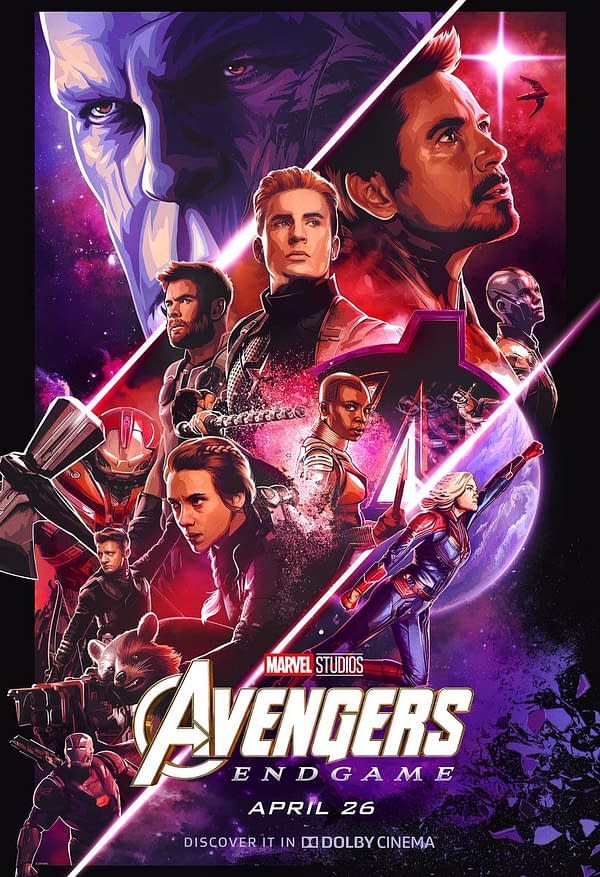 The Russo Brothers Joe and Anthony return to the MCU to direct Avengers: Endgame, which stars Robert Downey Jr. (Iron Man), Chris Evans (Captain America), Josh Brolin (Thanos), Scarlett Johansson (Black Widow), Chris Hemsworth (Thor), Jeremy Renner (Hawkeye), Brie Larson (Captain Marvel), Danai Gurira (Okoye), Paul Rudd (Ant-Man), Karen Gillan (Nebula), Mark Ruffalo (Hulk), Don Cheadle (War Machine), Tessa Thompson (Valkyrie), and Bradley Cooper (Rocket Raccoon).
The 22nd Marvel Studios film is set to hit theaters on April 26th 2019.