Avengers: Infinity War Could Cost More To Make Than Batman v. Superman Grossed With $1 Billion Budget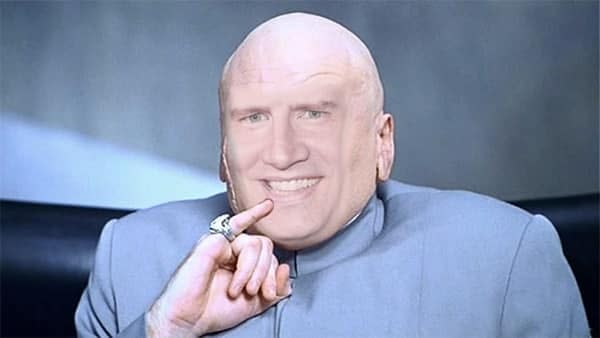 Avengers: Infinity War is set to become the most expensive movie ever made, according to a report from The Atlanta Business Chronicle.
"We now have on the lot down there now the largest film production ever with a $1 billion budget," said Chick-fil-A CEO and Pinewood Atlanta Studios co-owner Dan Cathy. Though he could not name the production, Cathy is almost certainly talking about Avengers: Infinity War, which is filming at Pinewood. At $1 billion, that's more than any other movie ever. In fact, it's more than many movies, including rival superhero blockbuster Superman v. Batman, have grossed worldwide.
A Wikipedia list of the most expensive movies ever puts Pirates of the Caribbean: On Stranger Tides at number one with a $378 million budget, followed by Pirates of the Caribbean: At World's End at $300 million, and Avengers: Age of Ultron with $280 million. Of course, it's possible that the $1 billion budget is for both Avengers: Infinity War and its untiled sequel, which are reportedly filming back to back. If that's the case, $500 million is still easily the most expensive movie of all time, and the back-to-back filming budget of $1 billion would still top the entire Hobbit trilogy, which also filmed back to back and cost $623 million to make.
Even at that high price, Marvel is still likely to make a nice profit. The first Avengers film topped $1.5 billion in worldwide gross, and Infinity War promises even more star power, with the cast of Guardians of the Galaxy joining the rest of Marvel's superheroes in the film. Age of Ultron grossed $1.4 billion worldwide, and Captain America: Civil War, which was essentially an unofficial Avengers series film, still made $1.15 billion.
Of course, while this story is making the rounds on all the entertainment media sites, it's worth noting that readers of Bleeding Cool have heard this number before. That's because Bleeding Cool reported that Avengers: Infinity War Parts 1 and 2 (as they were then known) would have a budget of $1 billion all the way back in October of 2015, at a time when the story was widely derided. Asked for comment on being right once again, Bleeding Cool Rumormonger-in-Chief Rich Johnston told us, "Pip ****ing pip."