Barbarian's Zach Cregg's Next Film Weapons Bought By New Line
Barbarian director Zach Cregg saw an intense bidding war for his next film Weapons end with New Line winning the bid.
---
Barbarian was one of the ten best films of 2022 and shocked and surprised everyone by not only being a critical darling but a commercial success as well. It grossed $45 million on a budget of less than $5 million and naturally has led to much interest in director Zach Cregg's next film. After intense bidding, New Line has won and will release Weapons. Not only is the deal in the eight figures, but THR is reporting that he also got an automatic green light, final cut approval, backend participation, and a guaranteed theatrical release. That part is a duh, since studios are falling all over themselves to put whatever horror they can buy into multiplexes right now.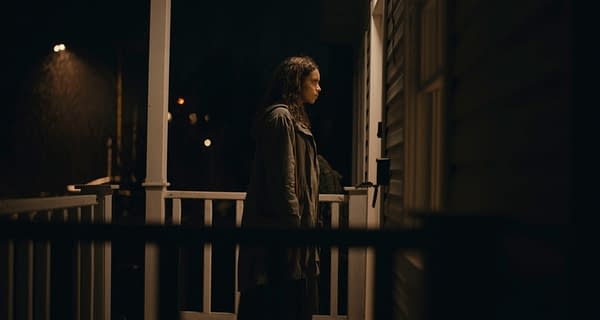 Barbarian Made Cregg Very In Demand
"Zach proved with Barbarian that he can create a visceral theatrical experience for audiences and that he commands every tool in the filmmaker toolbelt," said New Line's president and CCO, Richard Brener, in a statement. "We couldn't be happier that he, Roy [Lee] and Miri [Yoon], and J.D. [Lifshitz]and Rafi [Margules] chose New Line to be the home of his next film, and hope it is the first of many to come." Sounds like they want Cregg to be their new James Wan since he is in final talks to merge his Atomic Monster label with Jason Blum and Blumhouse. They have a deal in place with Universal. Snagging Cregg all of a sudden became vital to WB and New Line.
No word on what exactly Weapons is about, but THR also states that they learned it is an "interrelated, multistory horror epic that tonally is in the vein of Magnolia." Cregg will write, direct, and produce the film. Hopefully, he can build off of Barbarian and become a strong voice in horror for years to come. More on this project as we find it out.