Battle New Psyker Eruptions And Mutant Uprisings In Enemies Within For The Dark Heresy RPG The universe of Warhammer Fantasy Roleplay and Warhammer 40K is one of the richest settings in tabletop gaming. Stretching across novels, tabletop games, comics, miniatures and video games, diverse hands have stirred the pot of Chaos, magic and adventure for over three decades now.
Fantasy Flight Games announced the latest addition to this rich and growing setting, the Enemies Within supplement for the second edition of the Dark Heresy tabletop roleplaying game (the game line set in the dark, decaying future of the worlds of Warhammer in the 41st millennium). Longtime Warhammer fans will recognize the title of this supplement as an homage to the classic Warhammer Fantasy Roleplay campaign The Enemy Within published by Games Workshop originally in the 80s. For many Warhammer Fantasy Roleplay fans, The Enemy Within is the definitive Warhammer adventure. The themes of paranoia and the hidden powers of Chaos simmering beneath the surface set the tone for the game and its offshoots like Warhammer 40K.
Enemies Within details new character options for characters of the Ordo Hereticus, and new weapons for their ongoing battle with the enemies of The Emperor. Within this book you will also find the options to create and play one of the Adepta Sororitas, the Sisters of Battle in the 40K universe. There are also new worlds, new mutants and new heretical cults for your characters to battle in the name of The Emperor.
Enemies Within will be released by Fantasy Flight Games in the first quarter of 2015.
Christopher Helton is a blogger, podcaster and tabletop RPG publisher who talks about games and other forms of geekery at the long-running Dorkland! blog. He is also the co-publisher at the ENnie Award winning Battlefield Press, Inc. You can find him on Twitter at @dorkland and on G+ at https://plus.google.com/+ChristopherHelton/ where he will talk your ear off about gaming and comics.
---
---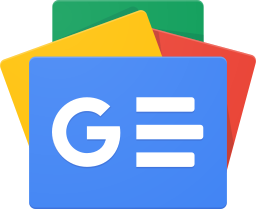 Stay up-to-date and support the site by following Bleeding Cool on Google News today!