Exclusive: Hear Two Tracks From Score To The Ghost Within
BC Exclusive: You can hear two tracks from the score to new thriller The Ghost Within out this Friday right here.
---
The Ghost Within is a new thriller about a woman suffering from memory loss who sets out to solve the murder of her sister from 20 years ago. The Vertical Entertainment film stars Michaela Longden, Simon Davies, Sarah Alexandra Marks, and Georgina Jane and is directed by Lawrence Fowler from a script he has written. The score for the film is being handled by Christoph Allerstorfer, and today we get to debut two tracks from the film. You can find them below.
The Ghost Within Synopsis
"The Ghost Within follows Margot (Michaela Longden), a young woman suffering from severe memory loss who sets out to solve the twenty-year-old mystery of her sister Evie's death. Returning to her family home, a series of terrifying encounters with her sister's ghost begin to bring her lost memories back. Aided by an experienced paranormal investigator, Margot's desperation peaks when she has reason to suspect Evie was murdered at their childhood home. Will she unearth the tragic events of that terrible night to discover her sister's killer? Or will this desperate hunt for the truth cost the lives of all involved?"
When discussing his work on the film, Allerstorfer says, "The Ghost Within marked my third time collaborating with director Lawrence Fowler. The score for this film was different from our other times working together because we didn't want to use a full orchestra but wanted to keep it more intimate and personal. Still, I got to use everything from live musicians to unsettling sound design to create a score that is equally as mysterious as the story. What also made this experience special was getting to put my daughter's vocals on some of the tracks. Working on The Ghost Within was an amazing opportunity, and I can't wait for people to see the film. "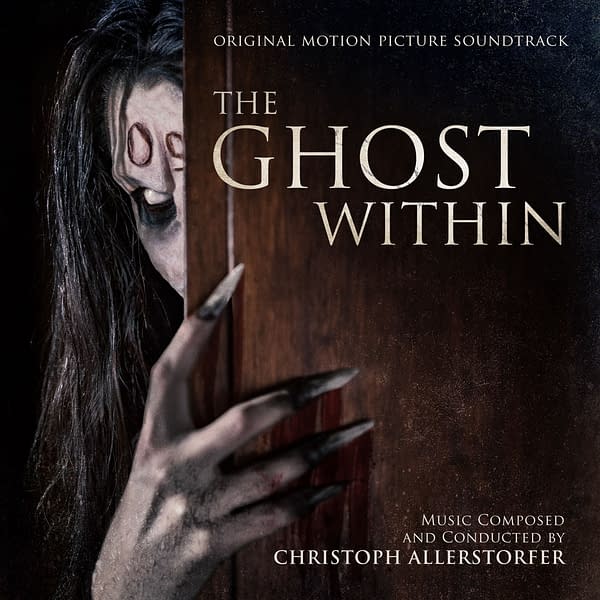 Both the film and the score are out this week.