Beta Ray Bill Teased In New Disneyland Ride?
I've spent a good deal of time talking about Disneyland's Guardians of the Galaxy: Mission Breakout ride. Everything I've seen of it looks amazing, but recently IGN suggested that some of the nods within the ride could mean possible future movies.
From the picture below (from IGN), it's clear that this "Asgardian Hammer" is based on Beta Ray Bill's hammer.
The description bellow the hammer reads:
"Originated in the dwarves forge on Nidavellir, this finely crafted object is made of the powerful stone, Uru."
More important to me (at least) is the clear as day nod to Namor, The Sub-Mariner. These "mysterious artifacts" were found at the bottom of the Terran ocean.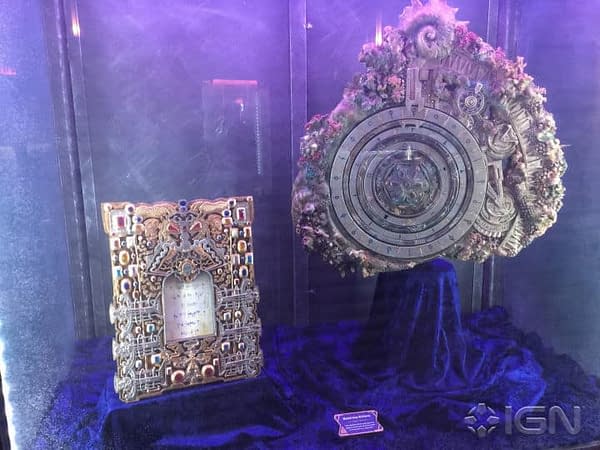 Personally, I can't say if this is Marvel/Disney's way of hinting at future movies. Disneyland and Disney World always go above and beyond with ride details, so it could just be the Imagineers doing their job. While I'd love to see a Sub-Mariner movie, until I see something more concrete, I'm going to just read everything in the Guardians ride as Disney magic at work.