Marvel has released a new IMAX poster for Black Panther today just as the review embargo comes down. Star Chadwick Boseman posted a copy of the new poster to his Twitter account, and it's a very pretty-looking poster.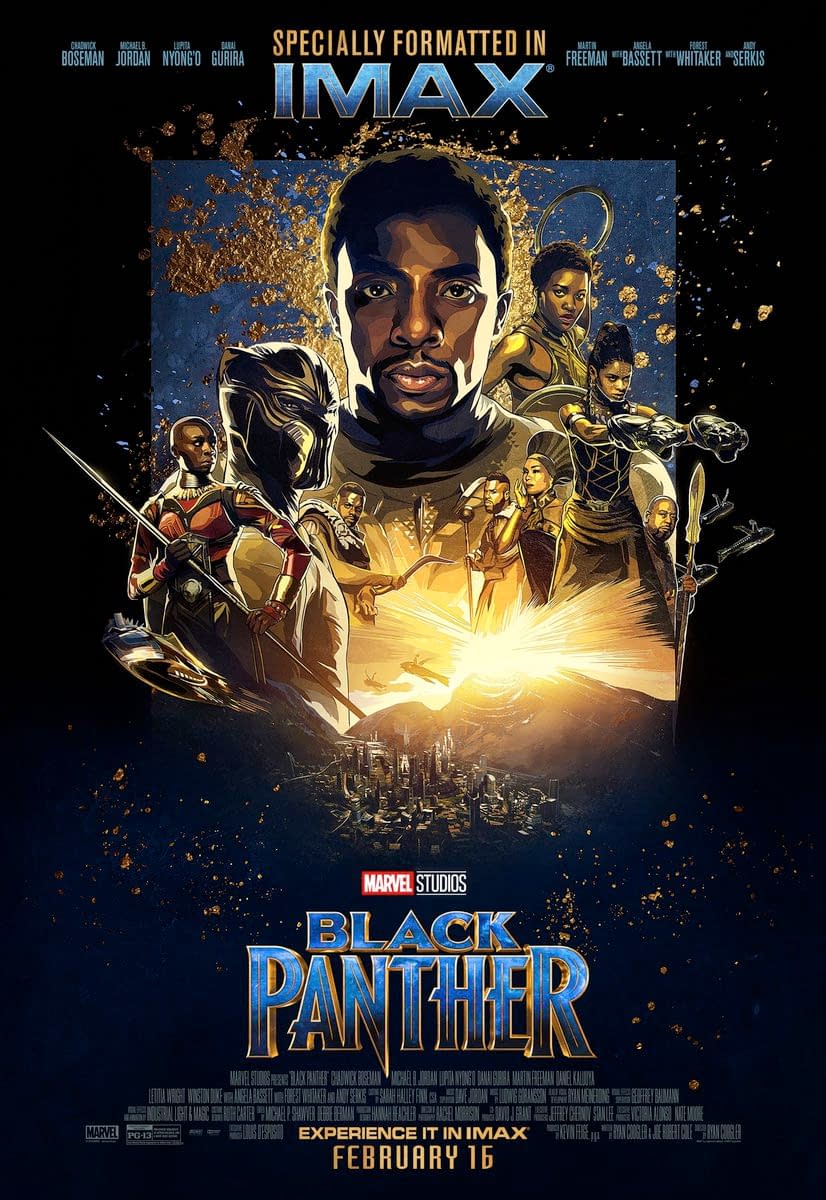 The review embargo has come down for the few outlets that are either located in New York or Los Angeles or live overseas. Since Marvel decided to let the embargo fall before screening the movie for most other outlets, it's currently sitting pretty at a 100% on Rotten Tomatoes — the highest yet of any film in the Marvel Cinematic Universe. Iron Man is the next highest at 94% — we'll see if Black Panther keeps its position.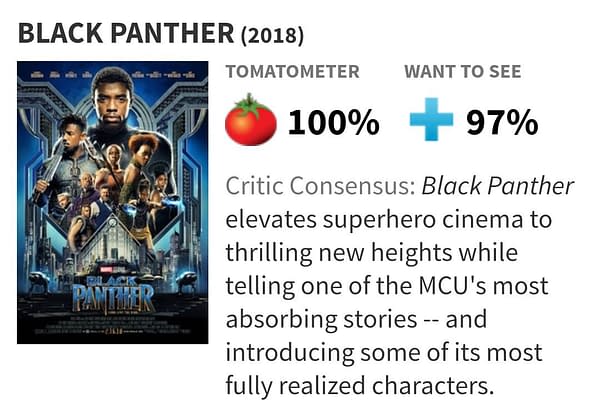 However, since a majority of press screenings for other outlets are happening next week, that number is sure to fall at some point. While it's nice that Marvel has enough confidence to drop their embargo 10 days before the movie is released, it's just a shame they couldn't screen it for more outlets before doing so.
Summary: T'Challa, after the death of his father, the King of Wakanda, returns home to the isolated, technologically advanced African nation to succeed to the throne and take his rightful place as king.
Black Panther, directed Ryan Coogler, stars Chadwick Boseman, Michael B. Jordan, Lupita Nyong'o, Danai Gurira, and Martin Freeman. It will be released on February 16th.
The new @IMAX poster just dropped. The King arrives to #IMAX 2/16! #BlackPanther pic.twitter.com/0hoBLS2W7e

— Chadwick Boseman (@chadwickboseman) February 6, 2018
Enjoyed this article? Share it!