By Christopher Helton Gen Con may not have officially started, but the Bleeding Cool coverage has been going on for a few weeks now. While today was mostly a day for setting up and getting ready at the 2014 Gen Con gaming convention, with the announcement of the winner of the fourteenth Diana Jones Award is the start of the show for many. Winning this year's Diana Jones Award is the roleplaying game Hillfolk by Robin Laws.
The Hillfolk roleplaying game was the result of a very successful Kickstarter campaign (raising over $93K on a campaign with a $3000 goal). Published by Pelgrane Press, with Hillfolk "you and your group weave an epic, ongoing saga of high-stakes interpersonal conflict that grows richer with every session. Its DramaSystem rules engine, from acclaimed designer Robin D. Laws, takes the basic structure of interpersonal conflict underlying fiction, movies and television and brings it to the world of roleplaying. This simple framework brings your creativity to the fore and keep a surprising, emotionally compelling narrative constantly on the move." Given for "excellence in gaming," the award has been given in recent years to Wil Wheaton for his Tabletop webseries, Nordic LARP (a non-fiction book about live action roleplaying in Nordic countries) and the Boardgame Geek website. Unlike other gaming awards, there is no public voting process for the Diana Jones Awards. Each year the shortlist and the winner are picked by a group of designers, publishers and gaming industry insiders who come up with the best that gaming has to offer, often outside of the traditional channels of the hobby.
The Diana Jones Award takes its name from remains of a copy of the Adventures of Indiana Jones roleplaying game boxed set produced by TSR Games back in the 80s. The remains are encased in the trophy, and the story of how those remains got there is apocryphal.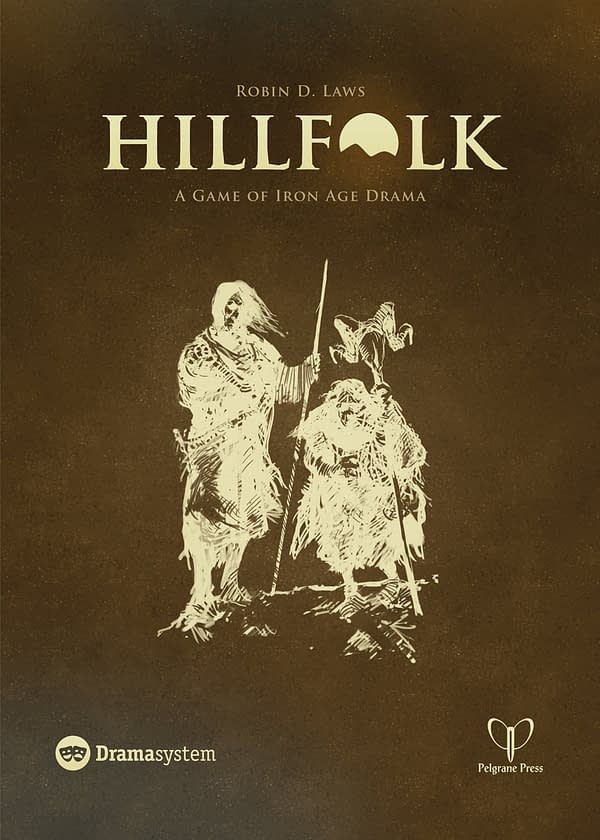 Gen Con opens tomorrow to the "best four days in gaming." I will be there covering the convention throughout the four days. If you are attending and would like to say hello, or if you have some news that you think should be covered, drop me a line on Twitter and let me know what's up or stop me as I am wandering around the exhibition hall. You will also be able to find pictures on my Instagram feed.
Christopher Helton is a blogger, podcaster and tabletop RPG publisher who talks about games and other forms of geekery at the long-running Dorkland! blog. He is also the co-publisher at the ENnie Award winning Battlefield Press, Inc. You can find him on Twitter at @dorkland and on G+ at https://plus.google.com/+ChristopherHelton/ where he will talk your ear off about gaming and comics.
Christopher has a crowdfunding page to help raise money to defray the costs for going to the Gen Con gaming convention and cover it for his Dorkland! blog and Bleeding Cool. Please click here to go to the page and help out.
Enjoyed this article? Share it!