Brie Larson Lists Her Heroes: Her Mom, the Spice Girls, and Sailor Moon
Brie Larson has some interesting names on her list of personal heroes, and scores of magical 90's girls will no doubt delight in at least one of them.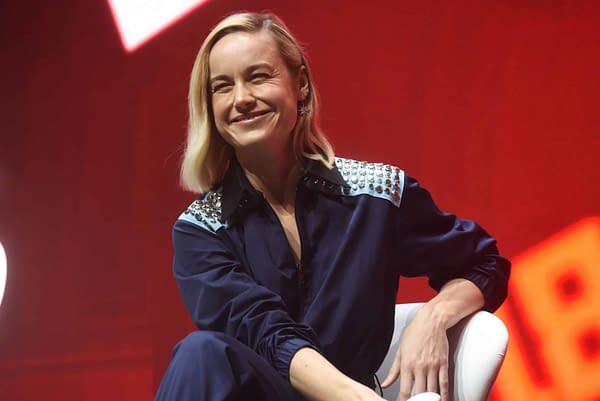 In a chat with Buzzfeed, the Oscar-winning actress spoke about her heroes, naming three in particular:
"My real-life role model is my mom, for sure. I loved the Spice Girls… I loved Sailor Moon. I'd come home from school just to try and not miss a second of Sailor Moon."
We kind of adore that answer. And how could you NOT be happy watching all those puppies?!
Captain Marvel is enjoying a better than expected box office return, with today's international (not North American market) numbers at $302 million, making it the 5th highest film opening of all time (oversees), according to Box Office Mojo.
Domestically, the good Captain brought in $153 million in the North American markets, bringing her weekend opening total to an astounding $455 million (when added together with the international totals). This puts Captain Marvel in 6th place on the worldwide opening weekend board, knocking Star Wars: The Last Jedi pack to 7th place.
The 21st MCU film stars Oscar winner Brie Larson as Carol Danvers, Samuel L. Jackson as Nick Fury, Jude Law as the commander of Starforce (who may or may not have two names), Clark Gregg as Phil Coulson, Lee Pace returning as Ronan the Accuser, Djimon Hounsou as Korath the Pursuer, Gemma Chan as Minn-Erva, Ben Mendelsohn as Skull General Talos, Lashana Lynch as Maria Rambeau, Algenis Perez Soto, McKenna Grace, and Annette Bening in as-yet-undisclosed roles. Anna Boden co-directed with Ryan Fleck.
Captain Marvel opened in theaters worldwide March 8th, which just happens to be International Women's Day.