Perhaps the best thing to come from the newly found "let's remake, revival EVERYTHING" craze sweeping Hollywood and the TVverse is HBO making good on their promise to make a Deadwood movie.
We know production has been moving right along on the feature which sees the return of pretty much ALL of the cast from season 3 of the series (minus those who we've sadly lost this past year), and as of today, we've got our first look at the turn of two giants from the thoroughfare.
Ian McShane returns to The Gem Saloon as Al Swearengen, mastermind and Shakespearean swearer of our dreams, and goodness, he looks fabulous: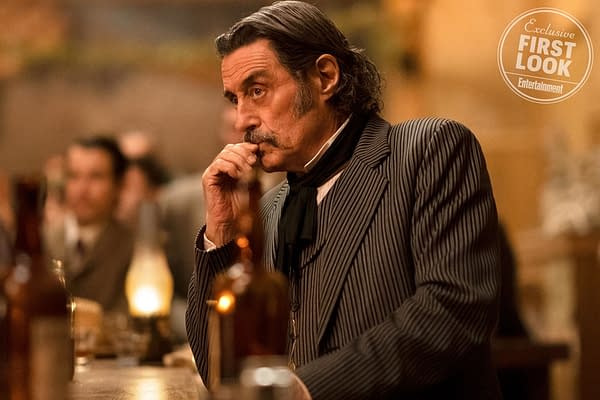 What good is a [criminal] mastermind without his not-so-white-knight counterpart, in this case Timothy Olyphant as US Marshall Seth Bullock: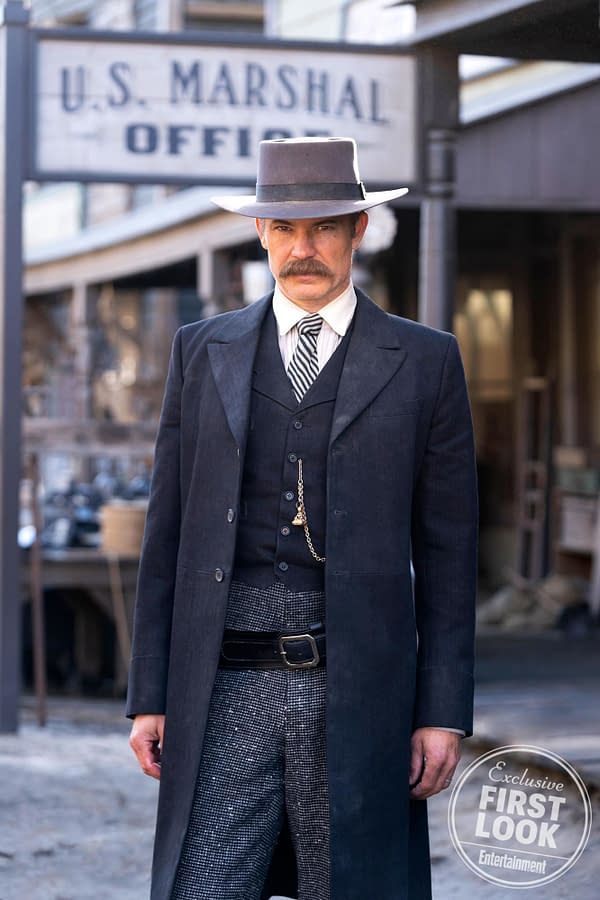 While we don't have an expected release date yet, we do know a bit about the returning cast: Molly Parker (Alma Ellsworth), Paula Malcomson (Trixie), John Hawkes (Sol Star), Anna Gunn (Martha Bullock), Dayton Callie (Charlie Utter), Brad Dourif (Doc Cochran), Robin Weigert ("Calamity" Jane Canary), William Sanderson (E.B. Farnum), Kim Dickens (Joanie Stubbs), Gerald McRaney (George Hearst), AND [the name that keeps getting left off the cast lists but we know for sure he's back] W. Earl Brown (Dan Doriety).
Series creator David Milch penned the script for the film, and Daniel Minahan is directing.
We'll let you know as soon as it's time to break out the peaches [release date].
Enjoyed this article? Share it!