'Captain Marvel': Slow to Start, But a Winner by the End [Review, No Spoilers]
[rwp_box_recap id="0"]
Being the 21st entry in any film series would be a tall task, but would Carol Danvers fans have it any other way? To say that this film has had to overcome obstacles is an understatement, but here we are. The film arrives in theaters this weekend for the masses to consume, and though it sticks to the pretty familiar MCU patterns, Captain Marvel overcomes some of the early issues to become a really fun entry into the Marvel cannon.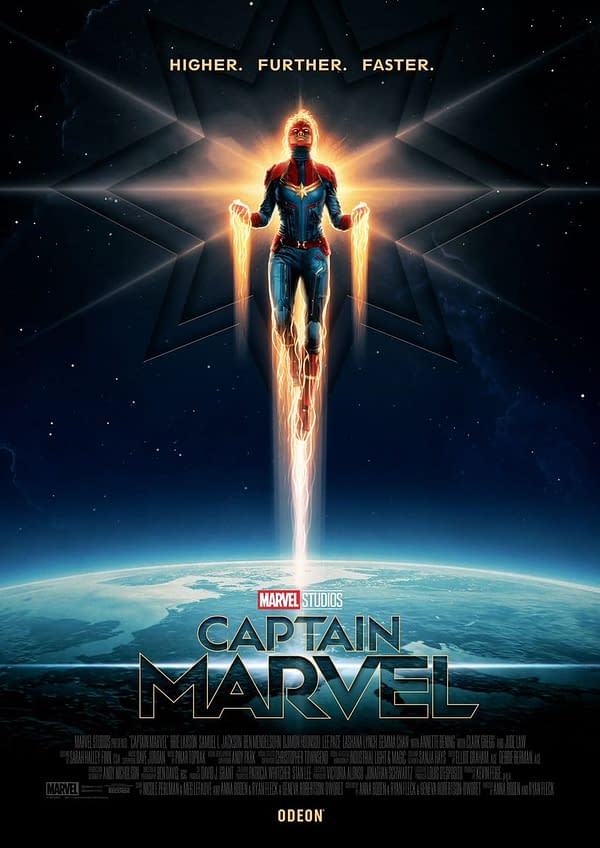 The film opens on Hala, the Kree homeworld, where Vers (Brie Larson) and her mentor Yon-Rogg (Jude Law) train together and prepare Vers for her first mission as part of Kree warrior team Star Force. While on the mission battling a band of Skrulls led by Talos (Ben Mendelsohn), though circumstances we won't get into here (don't worry: no spoilers people), she ends up on Earth and on the run with a young Nick Fury (Samuel L. Jackson). While trying to pice together her scattered memory, she learns she is not Vers, but Carol Danvers from Earth. Kree, Skrulls, and a scene-stealing cat named Goose happen, leading to all kinds of Marvel-style action and joke-telling.
The strength of this film is the cast. Everyone is having a great time, and it shows onscreen, especially Jackson and Mendelsohn. Both are excellent as young Nick and Talos. Let me be clear here: this is Brie Larson's movie, and she does a wonderful job through the last 85% of it to make Captain Marvel a force to be reckoned with. She is an Oscar-caliber actress, and in multiple instances she commands your full attention and you can't help but give it to her. When her powers are fully unleashed, it makes for some of the coolest visuals in all of the MCU. That she also fully embraces the 90's of everything is hilarious as well, and there are A LOT of 90's references. If you thought Stranger Things goes too far with the 80's references, you haven't seen anything yet. Annette Bening, Lashana Lynch, and Gemma Chan are also really solid in their roles, especially Lynch. When she is interacting with Carol you completely buy into the deep roots their friendship have and gives the film real heart in the second half.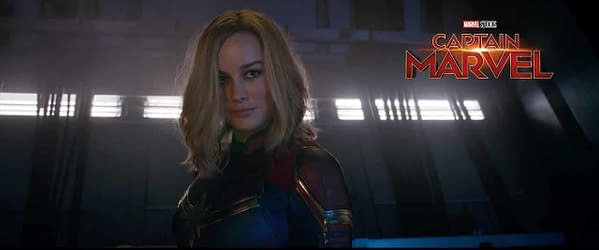 It is much needed too- the first 20 minutes of this one are bad. Really bad. We are introduced to Hala and the Kree and major characters at a breakneck pace, and instead or organically allowing us to discover any of this information on our own, we are force-fed large swaths of expositional dialogue that feels completely forced. It is almost like they didn't trust us to be able to handle all this space talk on our own. It affects how the characters interact with each other, with Law and Larson suffering the most. It is not until the film moves settings to Earth that things really start to take shape, and as the plot unfolds Anna Boden and Ryan Fleck allow the audience to make discoveries for themselves. It makes such a huge difference to a viewer, and more films need to stop thinking their audience is not smart enough to pick up on things on their own.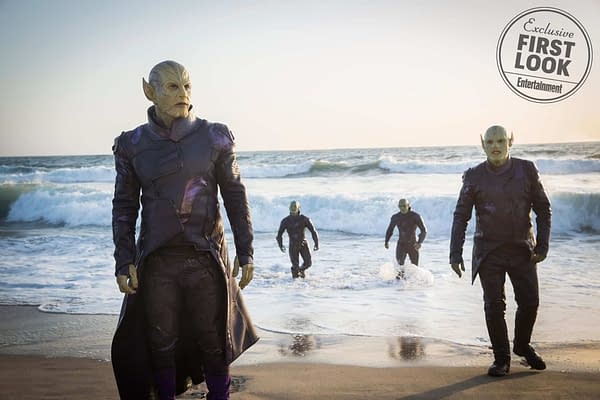 In the end, this is an entertaining entry into a film series that for some seems to be on autopilot now. As for where it fits into the Marvel cannon quality-wise, it places somewhere around Doctor Strange or even Captain America: First Avenger. A fun origin story that takes a little bit to get going, but by the end as you pumping your fist and excited for the next. For Carol's first steps into the MCU, it works pretty perfectly and makes it known that she is not one to be trifled with. Your move Thanos.