'Captive State' Trailer Shows Chaos in the Wake of Occupation
We cant stop thinking about this new trailer for Captive State from Focus Features. Mostly because Rise of the Planet of the Apes director Rupert Wyatt has a helluva cast and a pretty fascinating concept.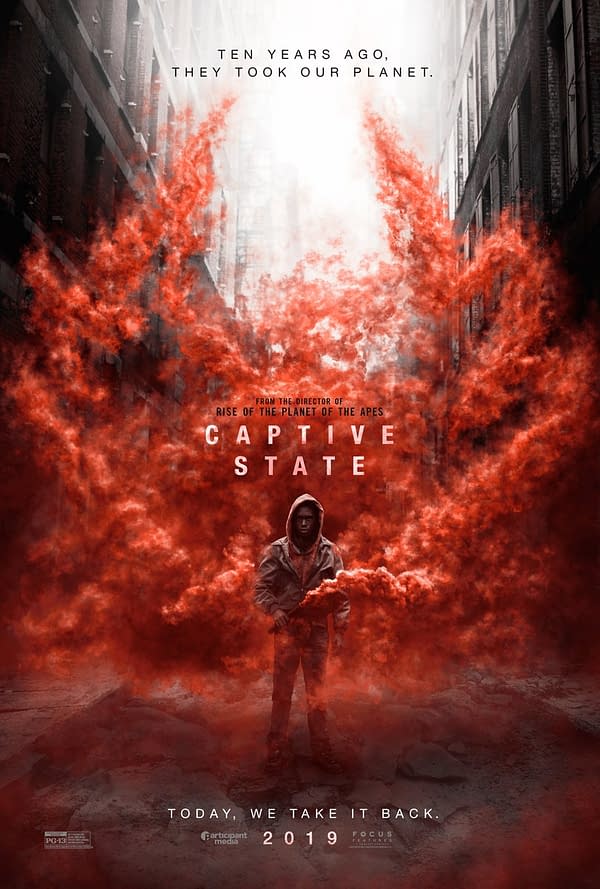 "After 10 years of occupation, some chose cooperation, others chose resistance. Set in a Chicago neighborhood nearly a decade after an occupation by an extra-terrestrial force, Captive State explores the lives on both sides of the conflict – the collaborators and dissidents.

The United State of America no longer experiences the petty division and strife that previously befell them. Instead the Home of the Brave celebrates unity, embracing The Legislature that saved the country and the world."
John Goodman stars, alongside Ashton Sanders (Moonlight):
Jonathan Majors, Colson Baker, and Vera Farmiga also star in the film, which Wyatt wrote with Erica Beeney (The Battle of Shaker Heights).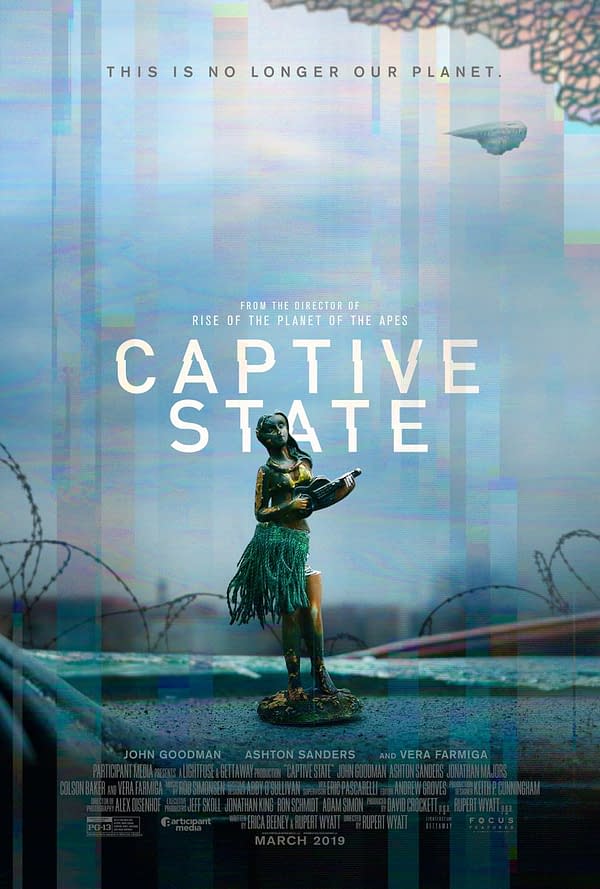 Captive State will hit theaters on March 29th, 2019.