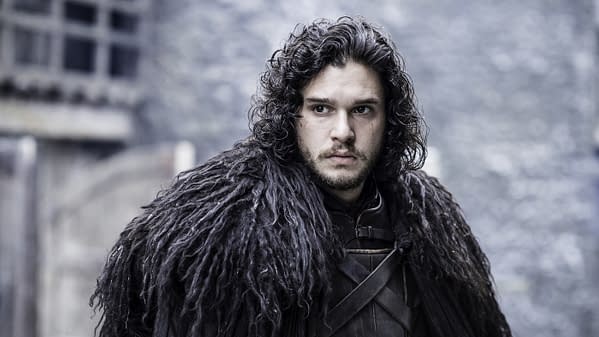 Casting director Nina Gold, who has worked on such films as Star Wars: The Force Awakens and is responsible for the casting on HBO's Game of Thrones, was interviewed by the South China Morning Post, and when the subject of diversity – or Game of Thrones' lack thereof – was brought up, Gold was quick to pass the blame to George R. R. R. Martin, author of the books upon which the series was based before passing the existing books because he writes too god damn slow. Gold said that it's important to remember the series is based on books that are very descriptive and specific about the appearance of its characters.
However, she did promise to try and do better, saying that the film industry as a whole is "shifting toward greater diversity."
We are more aware that to not take diverse casting seriously is uncreative and silly. We're all trying to do castings that reflect real life, and real life is full of all sorts of different people. We've got to have them all.
Yes, diverse actors are like Pokemon, apparently.
Perhaps diversity in casting would increase if someone would release a fun app for it.
Of course, with two books left to write, Martin could always add more diverse characters to the…  Bwahaha, just kidding! He's never finishing those books.
Game of Thrones Season 7 is set to return in 2017, probably in April.
Via ComicBook.com Via Watchers On The Wall
Enjoyed this article? Share it!