CBS Cancels Its Sophmore Series The Millers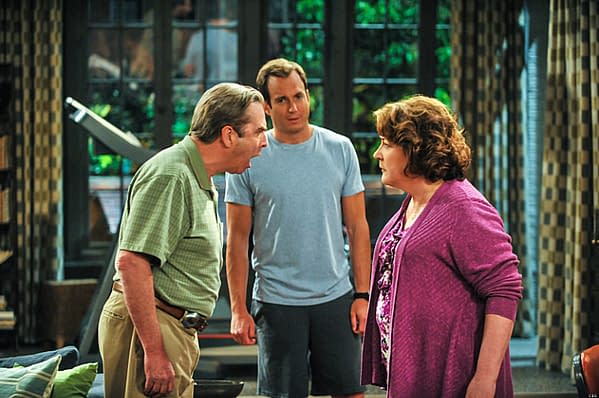 CBS has cancelled The Millers, the Monday night sitcom starring Will Arnett and Sean Hayes. The show debuted last year in behind The Big Bang Theory where it performed only okay, but now out on it's own the ratings dropped considerably. The series will film one more episode to get the below-the-line crew paid, but what will happen with the remain episodes is still up in the air.
The show was renewed when other sitcoms performing similarly last year were cancelled was most likely because CBS owned the series outright.
[Source: Deadline]