'Godzilla: King of the Monsters' Gets New Version of Blue Oyster Cult Classic Song
FINALLY, the thing >this< writer has been waiting for from the upcoming Godzilla: King of the Monsters film that we heard a tease of back during SDCC 2018!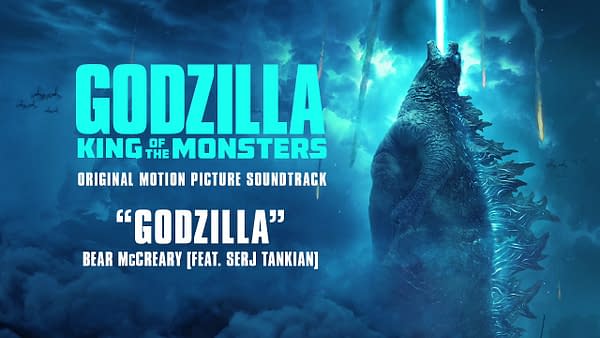 If you'll recall from our live coverage of Warner Bros. Pictures' presentation, the beginning of the panel featured the strains of a new version of a classic Blue Oyster Cult song, "Godzilla". We surmised at the time that this was a cover recorded for the new film under the guidance of Emmy winning composer Bear McCreary. This was something we were VERY excited to hear, as McCreary had previously teased working in the studio with the frontman of System Of A Down, Serj Tankian.
Well, thanks to Warner Bros. official label WaterTower Music, we get our wish.
McCreary described the track as "perhaps the most audacious piece of music I have ever produced, jammed to the breaking point with orchestra, choir, taiko chanting, taiko drumming, heavy metal rhythm section, Gene Hoglan's blistering double-kick drums, and Serj's distinct vocals. It is complete musical madness."
Hell. Yes.
Mike Dougherty directs, and the film stars Vera Farmiga, Millie Bobby Brown, Bradley Whitford, Charles Dance, and Sally Hawkins.
Godzilla: King of the Monsters will stomp into theaters on May 21st, and the official soundtrack album is due out on May 24th.