Charlie's Angels is set to kick some serious ass(-umptions) when it storms its way into theaters on November 15, but viewers won't have to wait that long to get a first-look. Following up on yesterday's tease as well as a sit-down interview with leads Kristen Stewart, Naomi Scott, and Ella Balinska from Entertainment Tonight (more below), we're finally getting a chance to see what happens when "Angels" spread their wings – and from what we've seen so far, what happens is a lot of "Big Bads" get their butts handed to them. Don't believe us? Just wait until your eyeballs lock hold on Stewart's fight scenes… intense!
Though to be honest? Like we said yesterday… the film had us sold weeks ago when we found out there was going to be multiple Bosleys. So enough with the delay…here's your look at director-screenwriter-"Bosley" Elizabeth Banks' Charlie's Angels:
One day before the trailer's premiere, a teaser was released from Townsend giving us all the heads-up that something was "uploading" on Thursday and the film's next generation of "Angels" sat down with Entertainment Tonight to discuss the film's modern take on the classic '70's television series, what it was like working with Banks in her various roles, and the sisterhood that was formed – both on set and off.
Director Elizabeth Banks takes the helm as the next generation of fearless Charlie's Angels take flight. In Banks' bold vision, Kristen Stewart, Naomi Scott, and Ella Balinska are working for the mysterious Charles Townsend, whose security and investigative agency has expanded internationally. With the world's smartest, bravest, and most highly trained women all over the globe, there are now teams of Angels guided by multiple Bosleys taking on the toughest jobs everywhere. The screenplay is by Elizabeth Banks from a story by Evan Spiliotopoulos and David Auburn.
Charlie's Angels stars Kristen Stewart as Sabina Wilson, Naomi Scott as Elena Houghlin, Ella Balinska as Jane Kano, Noah Centineo as Langston, Sam Claflin as Bosley, Djimon Hounsou as Bosley, Banks as Bosley, Patrick Stewart as Bosley, and Luis Gerardo Méndez as The Saint. Jonathan Tucker, Chris Pang, and Nat Faxon also star.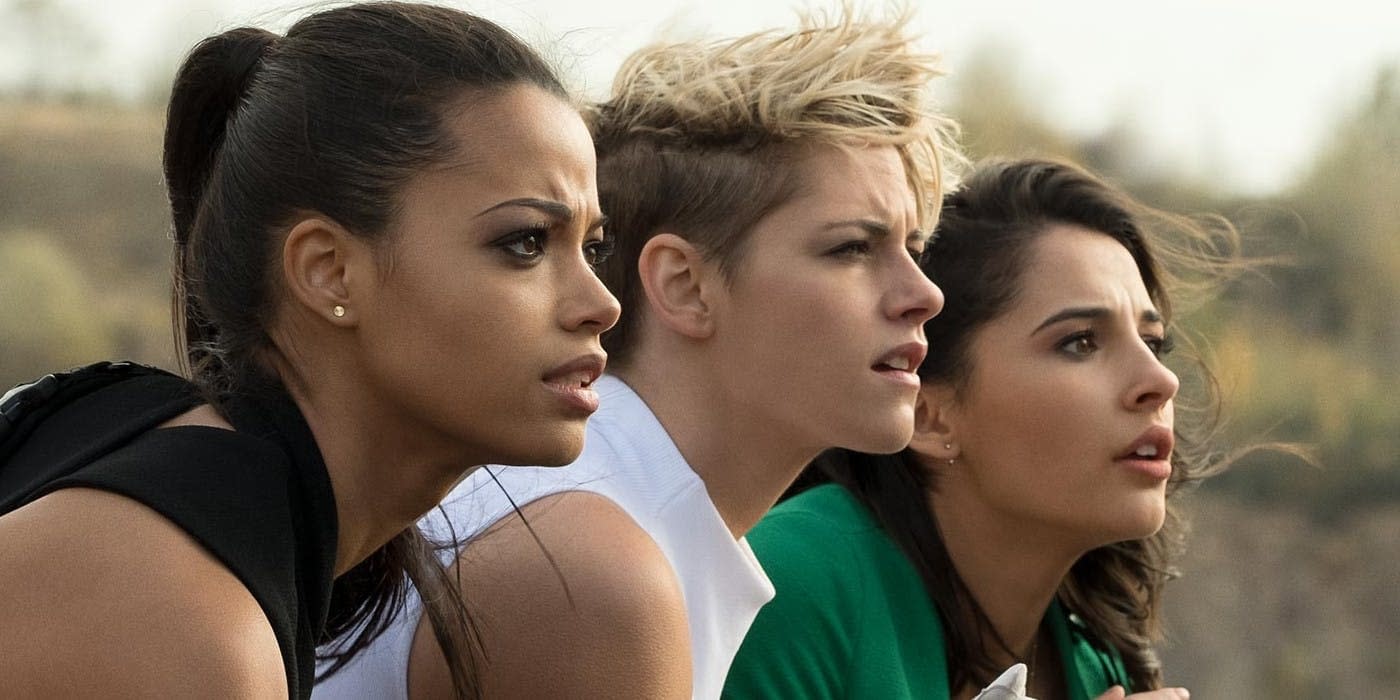 Charlie's Angels is directed by Banks, who also wrote the screenplay based on the story from Evan Spiliotopoulos and David Auburn. Doug Belgrad, Elizabeth Cantillon, Elizabeth Banks, and Max Handelman produce. Executive producers include Matthew Hirsch, Leonard Goldberg, Drew Barrymore, and Nancy Juvonen. Brownstone Productions, 2.0 Entertainment, Flower Films, and Columbia Pictures produce, with Sony Pictures distributing.
In addition to the release of the film's official trailer, fans were also able to treat their earholes to the Miley Cyrus-Ariana Grande–Lana Del Rey collaboration for the film. On Wednesday, both Cyrus and Grande posted the same message on their Instagram accounts, tagging Del Rey and confirming earlier reports on social media that the trio would contribute a song for the soundtrack.
Wonder if it's called "Uploading"?
https://www.instagram.com/p/BzLjNwJA6va/?utm_source=ig_embed
Charlie's Angels officially goes coast-to-coast and into overdrive on Friday, November 15, 2019.
Enjoyed this article? Share it!