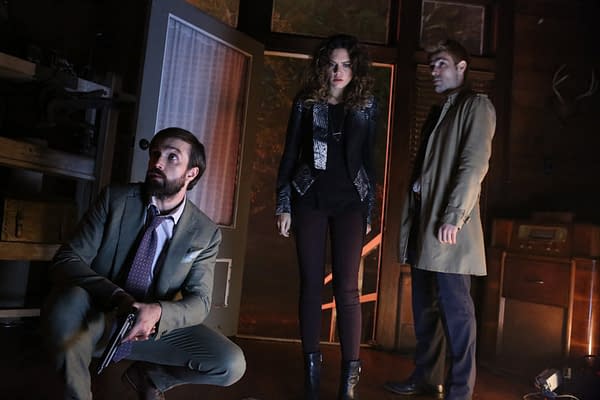 According to executive producer Daniel Cerone, next week they go and pitch a second season of Constantine to the NBC executives. By his own admission it is a long shot, but it's still a shot. A sign that NBC is still open to the idea… besides agreeing to the meeting… is the network has chosen to stream all 13 episodes of the series starting Friday on their website.
Most of the time when a network is done with a show, they almost act like it never existed. So streaming the whole series is a good sign. If you want the series to continue, getting lots of folks to watch starting tomorrow definitely wouldn't hurt.
The series got off to a rough start, having to switch out a main character between the pilot and the second episode and then not debuting until late October meant the network had very little to go on when it came time to decided on the back 9 episodes. But the show found its footing with the introductions of Papa Midnight, Felix Faust and Jim Corrigan and could do a lot of great things with a second season.
Cerone has said that part of the process will be the network looking at the pilots they have and seeing if there is one that makes a good match for its Friday night line-up with Grimm. Constantine is a good match tonally with their horror based show. We will find out one way or another in May.
Enjoyed this article? Share it!