Heres What We're Getting on 'Fantastic Beasts: The Crimes of Grindelwald' 4K, Blu-Ray
Warner Bros. Pictures most recent entry in the Wizarding World franchise Fantastic Beasts: The Grimes of Grindelwald is getting a home release, and we've got some of the details on what will be available.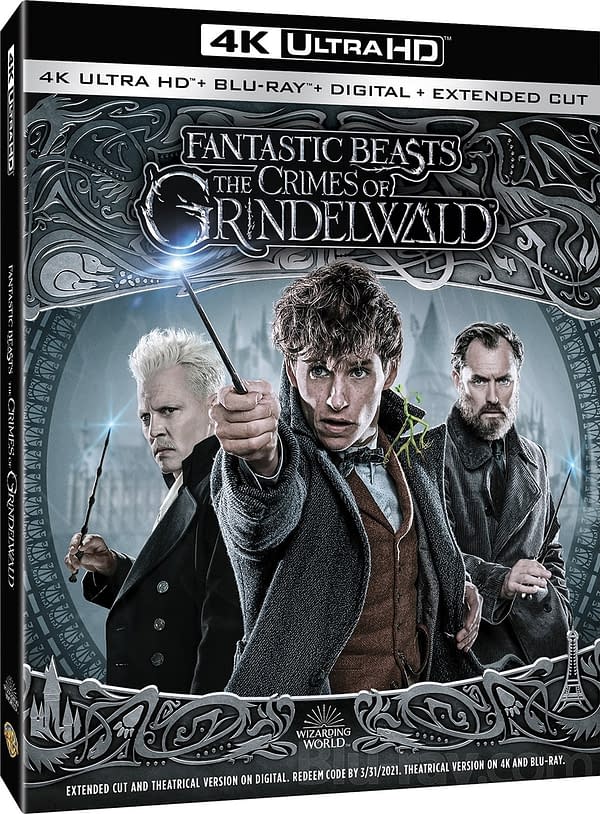 Perhaps the biggest thing, the 4K will come with an extended cut of the film, which will add 7 minutes to the original film length. Just what you wanted, right?
Additional things include:
J.K. Rowling: A World Revealed
Wizards on Screen, Fans in Real Life
Distinctly Dumbledore
Unlocking Scene Secrets: The Return to Hogwarts
Unlocking Scene Secrets: Newt's Menagerie
Unlocking Scene Secrets: Credence, Nagini and the Circus Arcanus
Unlocking Scene Secrets: Paris and Place Cachée
Unlocking Scene Secrets: Ministere des Affaires Magiques
Unlocking Scene Secrets: Grindelwald's Escape and the Ring of Fire
Deleted Scenes
Fantastic Beasts: The Crimes of Grindelwald is set to hit Digital HD on February 15th, followed by a DVD/Blu-ray/4K Ultra HD release on March 12th.