We May Be Getting Critters and Killer Klowns From Outer Space Revivals on Syfy
Everything old is new again. In the world of horror at least. Bloody Disgusting is reporting that Syfy is trying to secure the rights to make new films in the Critters and Killer Klowns From Outer Space franchises. This follows their revival of the Leprechaun series that debuts in March 2019. Both have been dormant fro quite some time, Killer Clowns longer. Both are beloved by horror fans for different reasons, and both were notable for their achievements in practical effects at the time of their releases.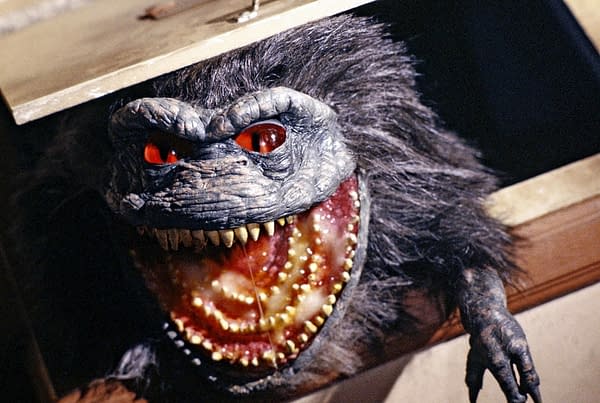 The Critters film series has seen four films released, which will also see release in a Blu-ray box set later this year from Scream Factory. The only one really worth a damn is the first one, although the others have a certain charm to them. The last film in the series released in 1992.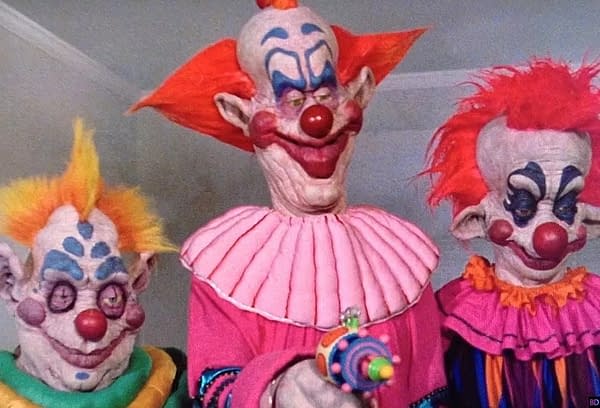 Killer Klowns From Outer Space however released in 1988 and features some of the most terrifying depictions of clowns you can imagine. I was super scared of this film well into adulthood, and the thought of seeing them onscreen again is not a pleasant one. The theme song kicks ass though. If you have NOT seen this, here is the trailer:
When teenagers Mike (Grant Cramer) and Debbie (Suzanne Snyder) see a comet crash outside their sleepy small town, they investigate and discover a pack of murderous aliens who look very much like circus clowns. They try to warn the local authorities, but everyone assumes their story is a prank. Meanwhile, the clowns set about harvesting and eating as many people as they can. It's not until they kidnap Debbie that Mike decides it's up to him to stop the clowns' bloody rampage.
The Chiodo Brothers, the creators and directors of the first film, have been trying since the release of the first one to get something else off the ground, from tv series to film sequels. This may be the closest they have come, and fans will be pumped if this happens. This one has a huge cult following, and would fully support this I am sure. As long as they keep the theme, all will be good.
Look for more news as things are confirmed.