Guardians of the Galaxy Star Dave Bautista Defends James Gunn: "I'm NOT Okay with What's Happening to Him"
Yesterday, the world learned the shocking news that Guardians of the Galaxy director James Gunn was fired by Disney for edgelord tweets he made in 2008 and 2009 joking about pedophilia, rape, AIDS, 9/11, and the Holocaust. The tweets were shocking as much for their offensiveness as for their variety. These days, Gunn tweets almost exclusively about President Donald Trump, which is, the very thing that prompted conservative outrage peddler Mike Cernovich to target the outspoken Gunn by highlighting his old tweets in the first place.
Cernovich's attack was successful on multiple fronts, both by getting Disney to fire Gunn and also by effectively depriving liberal media sites like this one of a dependable source of clickbait "news" articles; Gunn hasn't tweeted about Donald Trump in nearly 24 hours!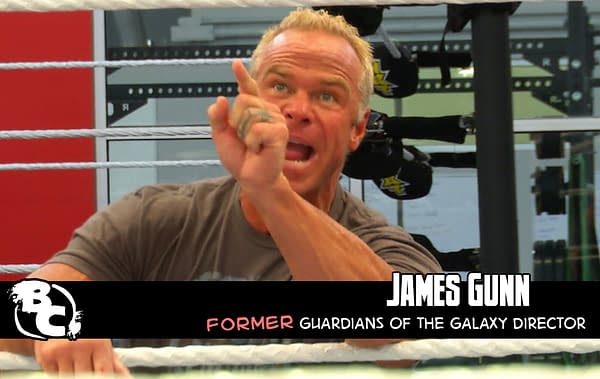 Let's honor Gunn's final Trump tweet, which appeared immediately before Gunn's apology in the wake of his firing:
https://twitter.com/JamesGunn/status/1020099421336289280
Sadly, with Gunn apparently observing a period of social media silence, that may be the last we hear from Gunn about the President's activities for a while. Meanwhile, at least one man is willing to stand up for James Gunn in the wake of his firing: professional wrestler-turned-actor Dave Bautista. Bautista, who played Drax in Guardians of the Galaxy, took to Twitter to post:
Disney, in a statement, called Gunn's "offensive attitudes and statements" found on his 2008 Twitter timeline "indefensible and inconsistent with our studio's values," a phrase which here means "unlikely to be financially lucrative for Disney," because corporations are not people and do not have "values" beyond those of their stocks. It's unclear what more Bautista will say later to defend his friend. Will he refuse to film Marvel movies until Gunn is reinstated? We'll have to wait to find out in a future clickbait article.