DC-Loving Long Beach Mayor Betrays the Snyder Cut, Wants JJ Abrams' Vision for DC Movieverse
DC-loving Long Beach Mayor Robert Garcia has been one of the biggest supporters of the efforts by Synderbronies — hardcore fans of Zack Snyder — to get Warner Bros to release the Snyder Cut of Justice League. As we all know, Snyder had to leave Justice League due to a personal tragedy, at which point Warner Bros hired alleged fake feminist Joss Whedon to replace all of Snyder's badass Superman scenes with scenes where Cyborg says booyah and where Henry Cavill has a hideously-deformed mustache region. The theatrical version of Justice League bombed at the box office. The Snyder Cut is a version of the film which restores Snyder's vision, the vision which had guided the DCEU until that point, the only vision that could save it.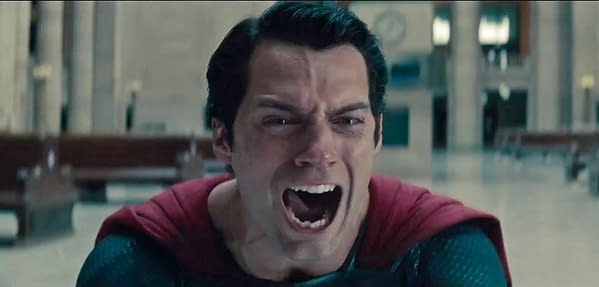 How times have changed.
Robert Garcia used to believe in the Snyder Cut, but politicians are often prone to change their opinions. Has Robert Garcia betrayed Zack Snyder, Snyderbronies, and the integrity of the Snyder Cut?! Garcia took to Twitter to call for JJ Abrams' vision to lead the DCEU into the future, which would necessarily leave Zack Snyder's vision behind.
Garcia didn't offer any words of consolation for Snyderbronies, showing he's truly left the Snyder Cut in the past. But when it comes to Suicide Squad, which will be rebooted by Guardians of the Galaxy director James Gunn soon, Garcia is also excited, but offered words of thanks to previous Suicide Squad director David Ayer.
Ayer agreed:
So why no similar words of thanks to Zack Snyder, the man who made the entire DCEU possible with his grim and gritty vision of murderous heroes snapping the necks of their foes and bonding over their mothers being named Martha?
Clearly, Robert Garcia has forgotten what got him elected in the first place, but Snyderbronies will never forget. Release the Snyder Cut! And elect Zack Snyder the new Mayor of Long Beach so that he can bring his Vision to the people of the city.