Krypto is finally getting the recognition he deserves as Warner Bros. Animation is moving forward with their DC Super Pets animated feature film!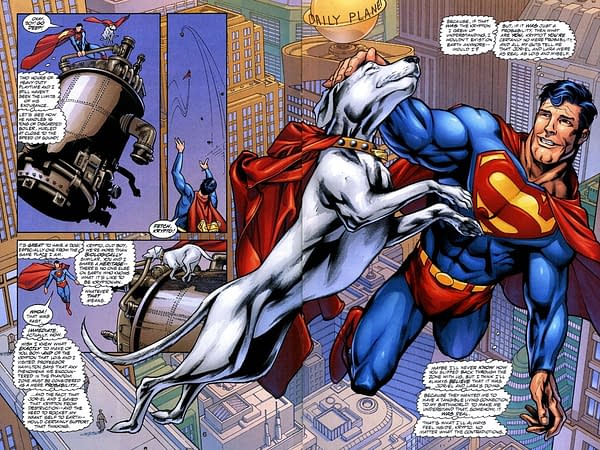 Following yesterday's massive drop of WB release dates, the reveal that a feature-length animated film revolving around the superhero's best friends collection of animals from across the DC Comics lexicon including (we expect) Krypto the Superdog, Ace the Bat-Hound, Streaky the Super-Cat, Beppo the Super-Monkey, Comet the Super-Horse, Aquaman's seahorse Storm, Damian Wayne's dog Titus, and Harley Quinn's hyenas Bud and Lou.
FlickeringMyth reports DC Super Pets is being directed by Jared Stern and Sam Levine with Patty Hicks producing.
The film currently has a release date of May 21st, 2021.
We'll of course let you know what else we hear about it.
Enjoyed this article? Share it!