The concept of reshoots happen all the time in big-budget movies, and it doesn't always mean that the movie itself is going to be a disaster. Sometimes a studio needs to do reshoots to add more of a character that test audiences really liked. In the case of Deadpool 2, according to Josh Brolin to Yahoo! Movies, the reshoots were to add more Cable and more Domino.
There was so much emphasis on Cable that you forgot that it was an introductory movie for Cable. We go into X-Force and Cable's a massive presence in X-Force, he's the leader of X-Force, and Deadpool's a part of X-Force, so it's a very introductory film for him. There was so much emphasis put on him, that when you go 'we gotta do reshoots because test screenings loved that character', but having done True Grit with 7 minutes of screen time, but you're talking about him the whole time, he feels like he's in the entire movie.This, you're talking about Cable so much, you feel like he's in more of the movie than he is. But I think we just needed a little more, and we needed to tighten up a few things. There were a couple of fight scenes that we just made more complete.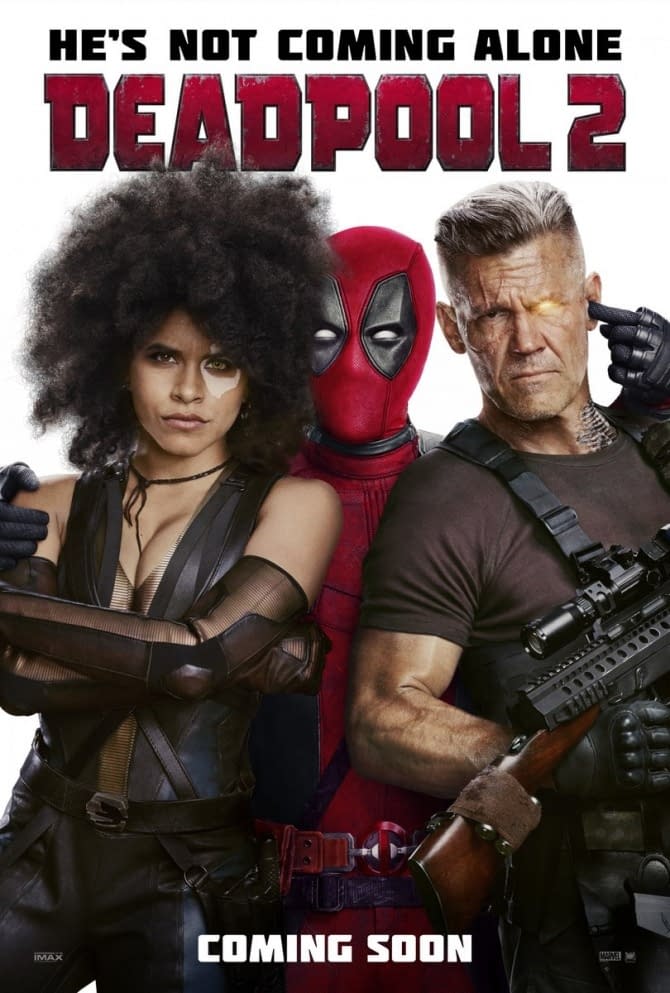 Brolin went to say that they had four days of reshoots, which isn't that much in terms of reshoots, and that fans are going to be very impressed when they see what Zazie Beetz does with Domino.
It was four days of reshoots, something like that. And also it's about personalising the character, and about how loyal you stay to the comic books. It's a different look for Domino, and people were very reactive. But now, when people see it, they love her.
While there are rumors that another plot point was fixed in the reshoots, which will not be spoiled here, it sounds like the reshoots were pretty standard for this movie. Considering that fans seem to really enjoy Cable and Domino in the early screenings, adding more of them was likely a good move.
Summary(?): After surviving a near fatal bovine attack, a disfigured cafeteria chef (Wade Wilson) struggles to fulfill his dream of becoming Mayberry's hottest bartender while also learning to cope with his lost sense of taste. Searching to regain his spice for life, as well as a flux capacitor, Wade must battle ninjas, the yakuza, and a pack of sexually aggressive canines, as he journeys around the world to discover the importance of family, friendship, and flavor – finding a new taste for adventure and earning the coveted coffee mug title of World's Best Lover.
Deadpool 2, directed by David Leitch, stars Ryan Reynolds, Morena Baccarin, T.J. Miller, Josh Brolin, Brianna Hildebrand, and Zazie Beetz. It will be released on May 18th.
Enjoyed this article? Share it!