Deadpool FINALLY Goes Too Far- Defends Nickleback
Deadpool has finally gone too far in this new promo for the upcoming Once Upon A Deadpool release- defending Nickleback.
Wisecracking mercenary Deadpool meets Russell, an angry teenage mutant who lives at an orphanage. When Russell becomes the target of Cable — a genetically enhanced soldier from the future — Deadpool realizes that he'll need some help saving the boy from such a superior enemy. He soon joins forces with Bedlam, Shatterstar, Domino and other powerful mutants to protect young Russell from Cable and his advanced weaponry.
Deadpool 2 is directed by David Leitch, and stars Ryan Reynolds, Josh Brolin, Morena Baccarin, Julian Dennison, Zazie Beetz, T.J. Miller, Brianna Hildebrand, Jack Kesy and Fred Savage.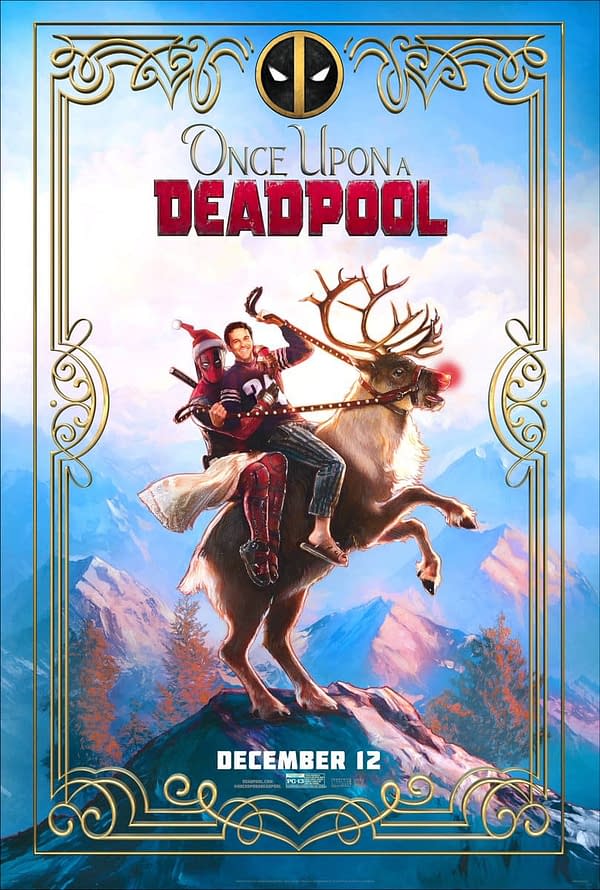 Once Upon a Deadpool hits theaters for one night only on December 12th.