Disney is feeling pretty good about itself right now. Black Panther would be the biggest movie of the year if it didn't have to compete with Avengers: Infinity War. It's been smashing records left and right and recently passed the domestic box office for Titanic. It's one of five movies to have an opening weekend of $200+ million and Disney decided to put all of the Black Panther accomplishments into a helpful infographic ahead of the home release.
The Walt Disney Studios announced this week that Marvel Studios' Black Panther will arrive on Digital May 8 and on Blu-Ray May 15! Directed by Ryan Coogler, the record-breaking film has earned more than $1.3 billion worldwide in eight weeks of release and now stands among the top 10 films of all time. Black Panther's T'Challa (Chadwick Boseman), Okoye (Danai Gurira) and Shuri (Letitia Wright) return to the screen in Avengers: Infinity War on April 27.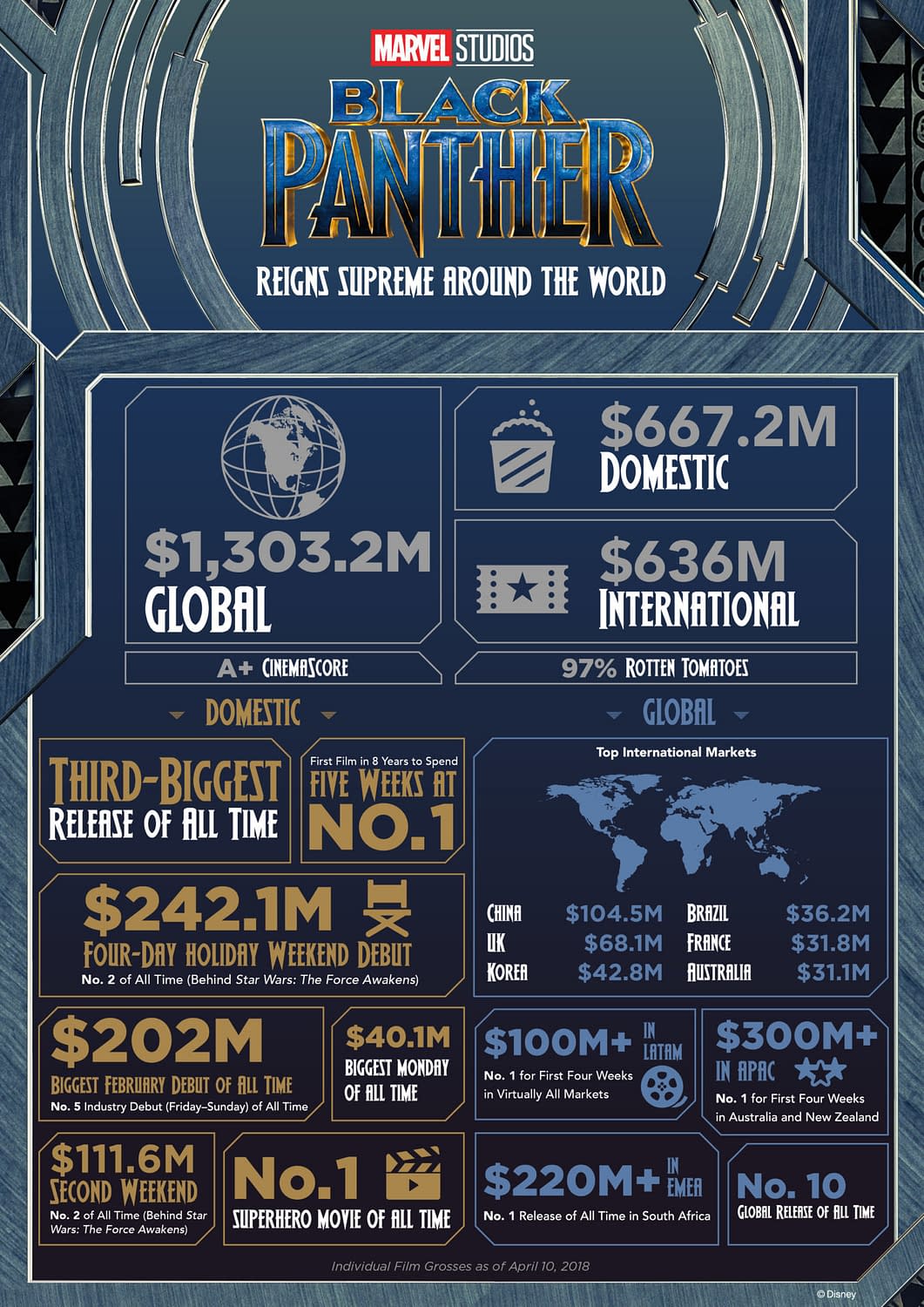 Summary: T'Challa, after the death of his father, the King of Wakanda, returns home to the isolated, technologically advanced African nation to succeed to the throne and take his rightful place as king.
Black Panther, directed Ryan Coogler, stars Chadwick Boseman, Michael B. Jordan, Lupita Nyong'o, Danai Gurira, and Martin Freeman. It's out now.
Enjoyed this article? Share it!