'Dune' Casts Charlotte Rampling as Reverend Mother Gaius Helen Mohiam
Legendary Pictures upcoming Dune adaptation from two-time Oscar nominee Denis Villeneuve is finalizing the cast list with another important addition, the Reverend Mother Gaius Helen Mohiam, Truthsayer to the Paddishaw Emperor Shaddam IV.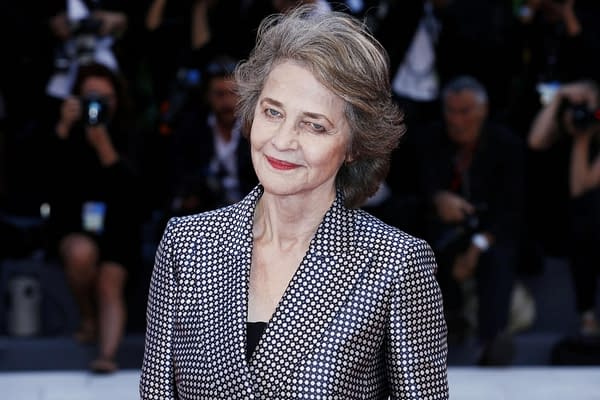 It would appear that Charlotte Rampling (OBE) will be playing the Bene Gesserit who comes to Caladan to test Paul Atreides (played this time by Oscar nominee Timothée Chalamet) on the likelihood of his being a foretold Messiah.
What a fabulous casting choice–it really doesn't take much to imagine Rampling holding the gom jabbar needle to Paul's next, urging the "young human" to put his hand in the box.
The Reverend Mother is part of the Missionaria Protectiva, an order/plan to prepare the existing Empire for its Kwisatz Haderach (a super-being who was prophesied), who may or may not be Paul Atreides.
The original "Dune" novel was written by Frank Herbert, and has continued to be one of the mainstays of genre fiction. This will be the second time the tome has been adapted; there was David Lynch's 1984 Universal Pictures version, and the (then) SciFi version in 2000.
Rampling joins the recently announced cast including Dave Bautista as "The Beast" Rabban Harkonnen, Rebecca Ferguson as The Lady Jessica (Paul's mother), and Stellan Skarsgård as Baron Vladimir Harkonnen.
Production is expected to begin sometime next month, with a possible release date as early as 2020, although we think 2022 is far more likely.
We'll of course keep you updated on any additional news about Arrakis, desert planet, Dune.