According to multiple sources, Denis Villeneuve's upcoming Dune reboot for Legendary Pictures just landed a former Replicant- Dave Bautista.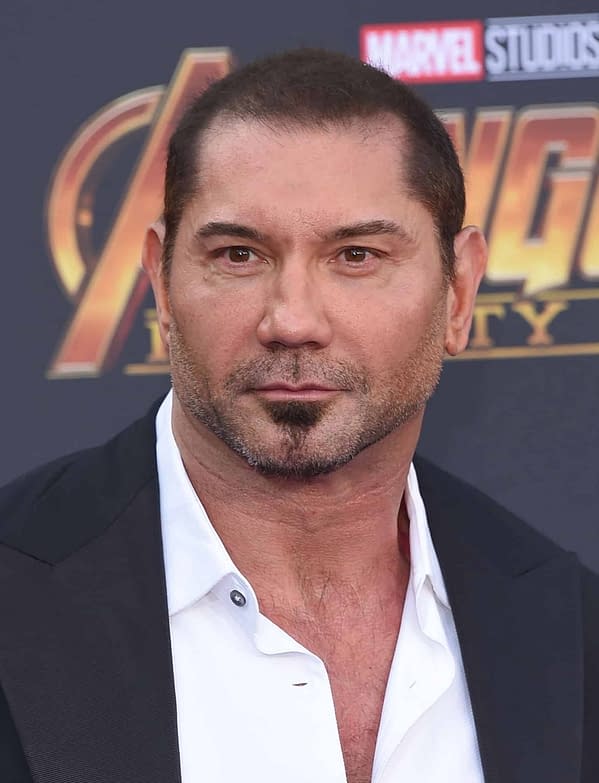 Bautista worked with Villeneuve on Blade Runner: 2049, and we're pretty darn excited to find out what side of the Arrakis saga he ends up on.
Could be possibly be a Harkonnen? The Beast Rabban maybe?
Or what about a Fremen, like Stilgar or Jamis?
Or, OR, what if Bautista is someone from the Atreides inner circle, like Duncan Idaho?
**UPDATE**
It would appear that Deadline knows something no one else does, as the outlet is claiming that Bautista will be playing The Beast Rabban.
***
Current rumors are that the film *should* start production in February, so we should expect additional casting news and confirmations to be coming anytime now.
We do know that Oscar nominee Timothèe Chalamet will be playing Paul Atreides aka Muad'Dib, Rebecca Ferguson as the Lady Jessica, and still-unconfirmed possibility that model/actress Mary Herman may be playing Chani.
We will of course let you know as soon as we hear anything new.
Shai Hulud!
Enjoyed this article? Share it!