Emma Roberts on Joining the Marvel and Sony Film Madame Web
AHS and Scream Queens star Emma Roberts recently shared her reaction to joining the upcoming Marvel and Sony film, Madame Web.
---
Emma Roberts has made a name for herself in roles specifically designed for her sharp-tongued humor, to her rather bold scream-queen potential, earning her several projects that have since established a cult following. Now, the childhood star turned versatile actor is confirmed to join one of the biggest studios in the game for the Marvel and Sony collaboration by the name of Madame Web. Yes, as in the Spider-Man-centric character who is officially receiving her very own film!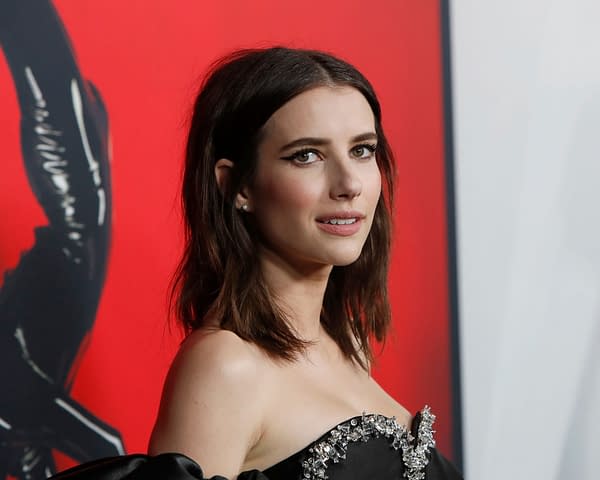 In a recent interview with Collider, the American Horror Story and Scream Queens talent reflected on her initial introduction to the MCU-entwined Spiderverse, telling the publication, "I thought it was very unexpected. It's so funny; one day, you're just walking around your house, and then you get a phone call that they want to meet you for a Marvel movie."
Roberts then went on to explain, "It was so weird because I remember being like, 'What's the audition process? What do I have to do?' And then I talked to the director, and I was in Boston a couple [of] weeks later filming, and we had a lot of fun on it. It's obviously such an amazing cast, and it's such a unique take on a Marvel movie. So I'm really excited for people to see it because I think it's going to be very unexpected, how they tell the story."
Madame Web Cast and Release Date
At the time of her casting announcement, Roberts's role was left under wraps, along with the ambiguous cast attached consisting of Sydney Sweeney, Celeste O'Connor, Isabela Merced, Tahar Rahim, Mike Epps, Adam Scott, and Zosia Mamet. The Spider-Man spin-off film has since wrapped filming, moved into post-production, and currently holds a theatrical release date that's slated for February 16, 2024.
What characters do you expect to see in the upcoming Madame Web story?