Epic Stone Group Sues 'Alita: Battle Angel' for Trademark Infringement
Trademark infringement lawsuits happen not infrequently in the world of film, but this most recently filed one from Epic Stone Group against Fox's upcoming Alita: Battle Angel seems…late?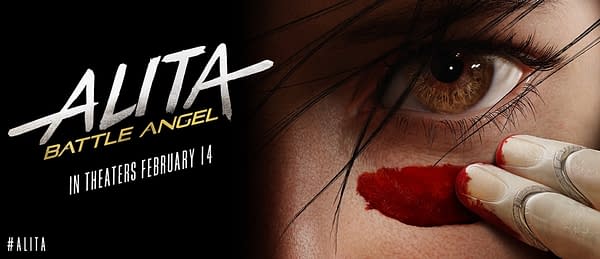 Florida-based Epic Stone Group alleges that their trademark for computer games, action figures, and toys (that dates back to 2009) has been infringed upon by Fox's motion picture adaptation of the popular Japanese manga. Epic also filed a new application in April 2018, which apparently included DVDs, e-books, downloadable film and television programs featuring space combat, ring tones and graphics.
Epic alleges that Fox's merchandise to support their film is "confusing for consumers", seeks for a court to award damages, and requires Fox to disgorge all profits related to Battle Angel in the lawsuit. Epic ALSO wants Fox to stop selling or promoting any goods that bear the mark, so, just little stuff. [Editor's note: this is clearly sarcasm.]
Fox has yet to comment.
Alita: Battle Angel is set to hit US theaters on February 14th 2019.
You can read the full suit below:
Epic Stone v Fox by on Scribd