According to Variety, the full-length Expendables 3 movie has leaked on-line and has already had 189,000 downloads in 24 hours. The pirated copy is DVD quality and could seriously hurt the box office for the movie.
A similar a leak happened in 2009 with X-Men Origins: Wolverine. Fox estimated that at least 15 million people downloaded the movie and represented tens of millions of dollars in lost revenue. Bronx resident Gilberto Sanchez was arrested by the FBI for uploading Wolverine and was sentenced to a year in jail.
Expendables 3 stars Sylvester Stallone, Jason Statham, Antonio Banderas, Jet Li, Arnold Schwarzenegger, Dolph Lundgren, Kelsey Grammar, Terry Crews, Mel Gibson, Wesley Snipes and Harrison Ford.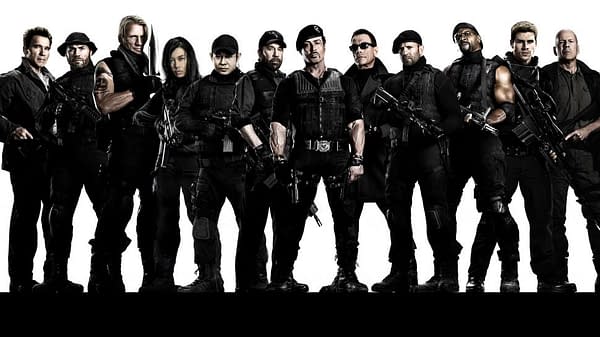 Enjoyed this article? Share it!