Extra, Extra! A Look At Extras On June Blu-ray & DVD Releases
Throughout the month, we get Bly-ray and DVD releases sent to us from various companies to help promote and sell what they've got coming out, as well as review them in general. But when it comes to plunking down your hard-earned cash on home media, its good to check it out and see what you're getting. Today we're going through some of the Blu-ray and DVD releases we received during the month of June.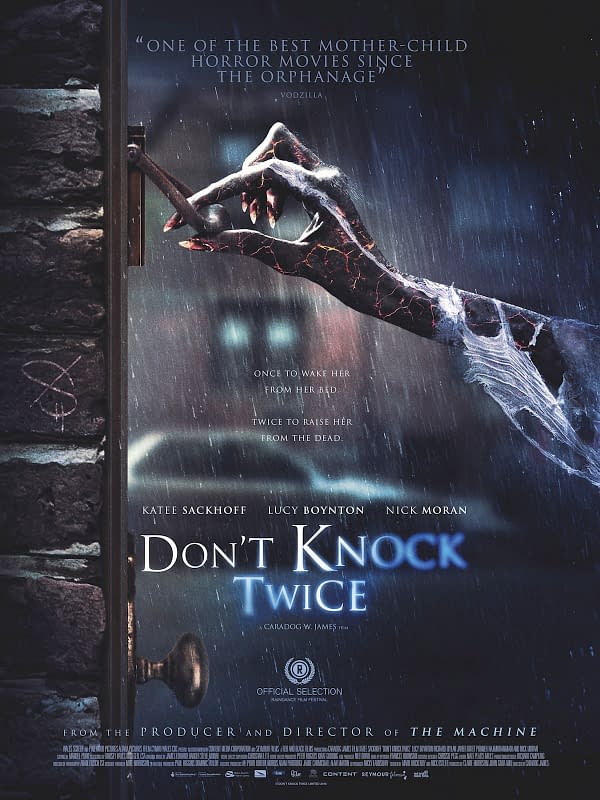 Don't Knock Twice
IFC Midnight/Scream Factory
Released: May 12, 2017
A horror film that arrived a little late, if you will. Don't Knock Twice has had some mixed reviews, it's a decent horror film but one I wouldn't be rushing to see myself. And that shows in the features too as we don't have much to write home about on this one. You get a theatrical trailer and a making-of featurette. That's it. No deleted scenes or commentary, just those two items. I would honestly pass on this, not because of the film per se, but because you're not getting much for your money.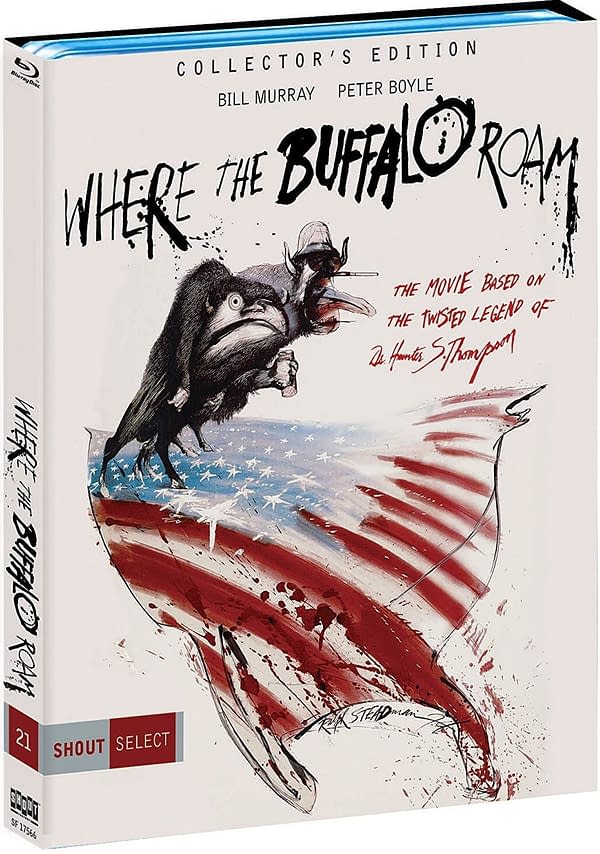 Where The Buffalo Roam
Shout! Factory
Released: June 6, 2017
Most of us know Dr. Hunter S. Thompson either by his articles and collections of stories or for most people under a certain age, Fear & Loathing In Las Vegas. Because that role is so iconic and tied to Johnny Depp, most forget that this film ever existed as Bill Murray (in 1980, that weird gray area between his stint on SNL and before Caddyshack and Stripes skyrocketed him) takes on the role of Thompson with Peter Boyle (Young Frankenstein, Everybody Loves Raymond) playing his infamous and still missing attorney Carl Lazlo, Esq. But of course, the film itself is basically a collection of some of Thompsons more outrageous stories strung together, so it's kinda hard to follow and has some of that '70s camp you'd expect from films of the period, so it always gets a mixed reaction.
As you would expect, it doesn't have a lot of extras beyond the trailer. All you get is an interview with the screenwriter, John Kaye. It would have been much more awesome, especially since he probably has an interesting take on it, to hear Murray's thoughts on the film. It's an alright film, a must own for Thompson fans and a study in '80s cinema as it was changing, but lacking in features that would have made it awesome.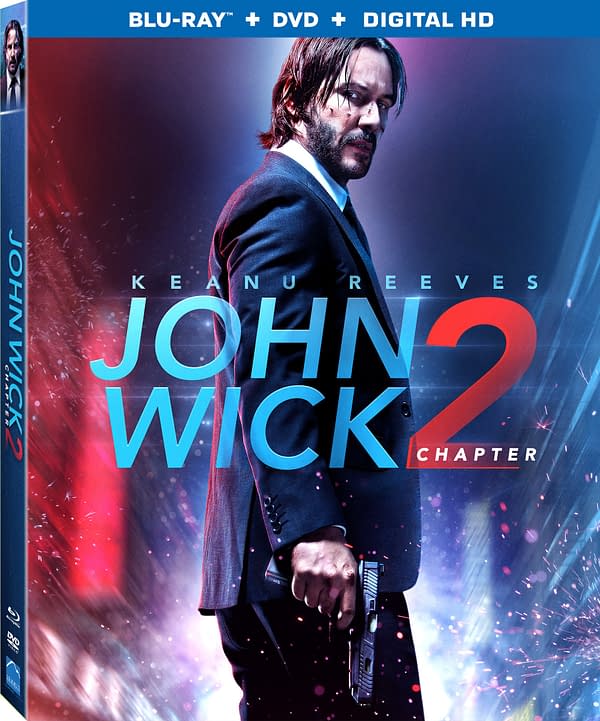 John Wick 2 Chapter 2
Lionsgate
Released: June 13, 2017
I don't think I need to say much about the latest John Wick film, beyond the idea that it's Jason Bourne without all the random Wolverine-esq "who am I?" exposition. It was just a badass action film with Keanu Reaves being the assassin we knew he could be after watching his real life training videos.
The Blu-ray for this one is packed full of stuff to the point where I'm not sure where you would start. You get seven different videos about the awesome effects of the film from the shooting and fighting scenes being explained, to fighting in cars, to all the gear John Wick has. You get deleted scenes, a kill counter, a "Dog Wick" short, audio commentary by Reeves and director Chad Stahelski, looking at how the previous film succeeded to where it is now, even a look behind the partnership between Keanu and Chad. If you're going for it, this is well worth the purchase.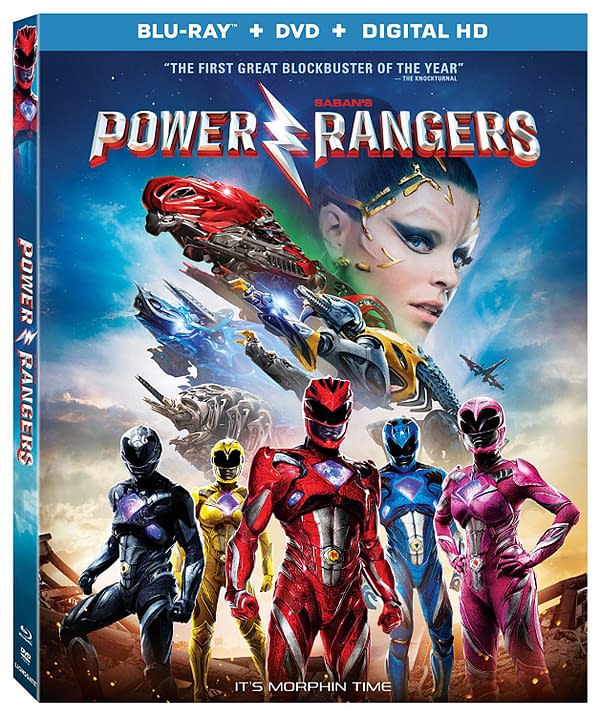 Power Rangers
Lionsgate
Released: June 27, 2017
I've discovered there is no middle ground on the latest Power Rangers film. People either really love it or absolutely hate it. I enjoyed it myself because it brought a new spin on the characters from the first American series, and it wasn't as ridiculous as some of the other incarnations of the show have been. (For real, who thought Operation Overdrive was a good idea?)
This particular release has every kind of feature you could ever want, and I believe it was done as a service to the fans who knew what kind of film this would be and how badly they wanted to see it happen. Deleted scenes, alternate takes, extended scenes, outtakes, commentary, a comparison between the TV shows and the film, the suits, the training, the music, the team, and about seven other featurettes that go in-depth over everything you ever wanted to know about this film. Lionsgate did not skimp out on this one, it is a must buy if you're a fan of the film or even just the series as they show you what they did to make it awesome.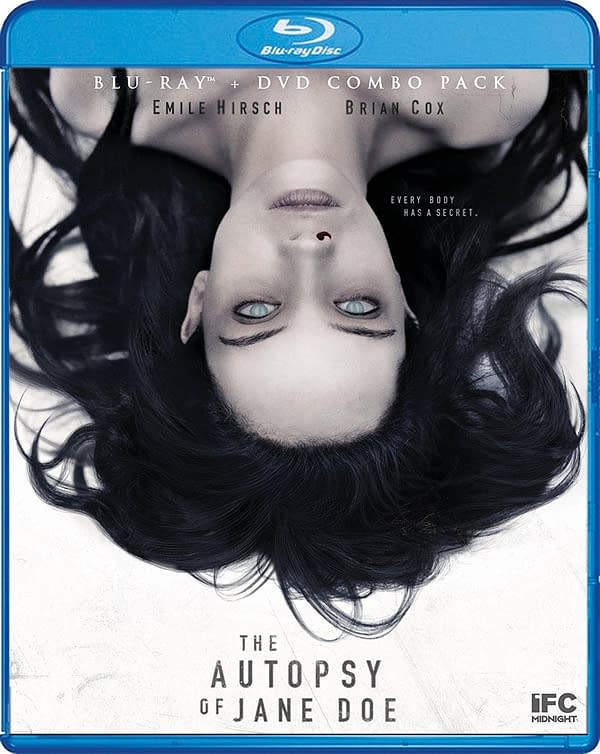 The Autopsy Of Jane Doe
IFC Midnight/Scream Factory
Released: June 27, 2017
This film has gotten some interesting promotion since being released in late 2016. The reviews for this horror film are in that somewhat positive range with a fair share of critics who were unimpressed, but all in all, The Autopsy Of Jane Doe is a good film. Unfortunately, we can't say the same about the Blu-ray as it is just the film. Not even a theatrical trailer came with this thing, just a DVD and Blu-ray versions. A good home buy for the film, but not if you want more than just the film.