Failing Upward: TNA Wrestling On Verge Of Massive Global Expansion As Everything Coming Up Impact The wrestling promotion formerly known as TNA has had a rough couple of months. Late last year, the company was nearly taken over by Smashing Pumpkins vocalist Billy Corgan and was saved only because their finances were so screwed up, a judge determined there was no way to figure out if they had become more or less insolvent than they were when Corgan signed a contract giving him control if the company became insolvent. After barely surviving the takeover, longtime owner Dixie Carter was forced out when partners Anthem Sports & Entertainment bought out the company, promptly driving off several of the company's top talents with new contracts demanding percentages of outside profits while reducing appearance fees from one per TV taping (of which multiple occur per night) to one per night. Amongst the talent driven away were Matt and Jeff Hardy, arguably the company's biggest stars and certainly the stars of its hottest angle, and that was followed up by a public trademark dispute over that angle which has squandered a lot of the good will the company had built with fans over the previous year of putting on not so terrible shows.
But all of a sudden, everything's coming up Impact. According to the latest issue of Dave Meltzer's Wrestling Observer Newsletter (where all fine wrestling websites steal their news), the company is about to expand into several markets that could help turn them into a global powerhouse brand. First, there's a deal with Mexican wrestling promotion The Crash that involves cross-promotion, potential Impact tapings in Tijuana, and a worked war between the two companies that will play out in storylines in the ring. But that's just the beginning. According to Meltzer, Anthem, along with country music vocalist and TNA founder Jeff Jarrett, are also set to produce an English language Lucha Libre show in conjunction with Mexican promotion AAA, as well as a televised wrestling show in India that's long been in the works. But the real kicker is that Jarrett and Impact will be producing the upcoming World of Sport show for British TV station ITV, following the successful reboot of the franchise on New Years Eve last year. That follows news that Impact itself will also air in the U.K. on the U.K. version of Spike TV.
With World of Sport in particular, Impact will have a massive potential audience on what amounts to free TV in the U.K., while competitor WWE is stuck pay station Sky Sports with a much smaller audience. World of Sport could also throw a major monkey wrench into the plans of WWE to expand to the U.K. with a televised show on the WWE Network. Further, Impact's sudden global relevance could feed taped matches and talent from Mexico, the U.K., India, and Japan (the company also has a partnership with Pro Wrestling NOAH), back to Impact's U.S. television show, with the additional benefit of making the company feel like a global powerhouse.
So things are looking up for Impact Wrestling, despite all logical expectations. Perhaps one day, the company will even turn a profit.
---
---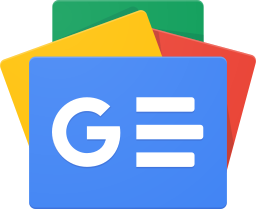 Stay up-to-date and support the site by following Bleeding Cool on Google News today!