FANGORIA magazine was the gateway for many into the larger world of fandom starting in the late '70s.  The publication ran from 1979 to roughly 2016, when the departure of then editor Ken Hanley, and no new issues published since.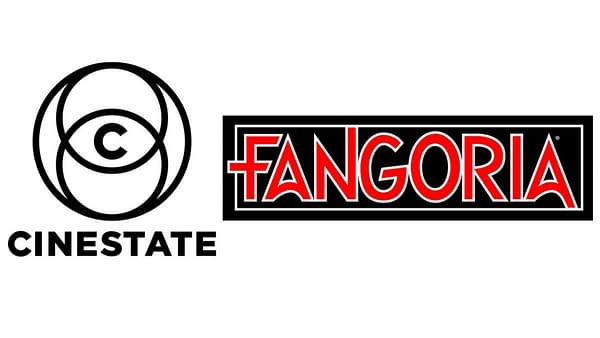 Today, Birth.Movies.Death editor Phil Nobile Jr. tweeted the news that Fangoria is indeed coming back, and that he will be stepping into the role of E-I-C (editor-in-chief).
Friends, I have some exciting news: @FANGORIA is going back into print (courtesy of its new publisher @cinestatement), and I'm the new Editor-in-Chief. #FangoriaLives https://t.co/E40ygL7TbD

— Phil Nobile Jr. (@PhilNobileJr) February 15, 2018
"#FANGORIALIVES," he ended his tweet with, obviously super excited.
According to Deadline, Cinestate (Texas-based entertainment company) has purchased the FANGORIA rights from previous publisher The Brooklyn Company.  The big news here aside from the obvious of the changing of the guards and installment of new EIC is word that the magazine will be going BACK to the form that made it a mainstay: print.
Deadline goes on to say that Nobile Jr. will be the creative director for the mag and other FANGORIA branded endeavors.  Dallas Sonnier (Cinestate CEO) is taking over as publisher, and apparently will also control 'all material from over 300 issues of Fangoria Magazine'. That's a pretty sizeable set of assets, not gonna lie.
Amanda Presmyk, Cinestate VP, will be heading the production of FANGORIA horror films, echoing the news that they're planning to use the FANGORIA brand to possibly produce movies and podcasts, and horror novels and stories.
Former FANGORIA contributors Tony Timpone and Michael Gingold are coming back to both consult for the new company and head their own columns. Shudder's Zack Parker is on board as director of brand management, joined by Jessica Safavimehr as Associate Publisher and Ashley Detmering as Art Director for the magazine.
Congratulations to all involved, we can't wait to hold an issue in our hands.
Enjoyed this article? Share it!