[SXSW 2018] Cloak and Dagger Q&A: Teen Superheroes and the Beauty of New Orleans
A group of Marvel fans settled into a church for a screening of the first episode of Cloak and Dagger at South by Southwest (SXSW) 2018. It was a common feeling for anyone who has attended a film festival before, with churches being a common venue to set up screenings. After showing us the first of two episodes that will be the premiere (our first impressions review can be found here), the cast and crew sat down for a Q&A.
We had the two leads, Olivia Holt and Aubrey Joseph, showrunner Joe Pokaski, Marvel TV executive producer Jeph Loeb, and director of the two episodes Gina Prince-Bythewood. Loeb was asked about expanding the Marvel universe in a bunch of different ways, and he talked about how few Marvel heroes are teenagers and how they really wanted to explore that.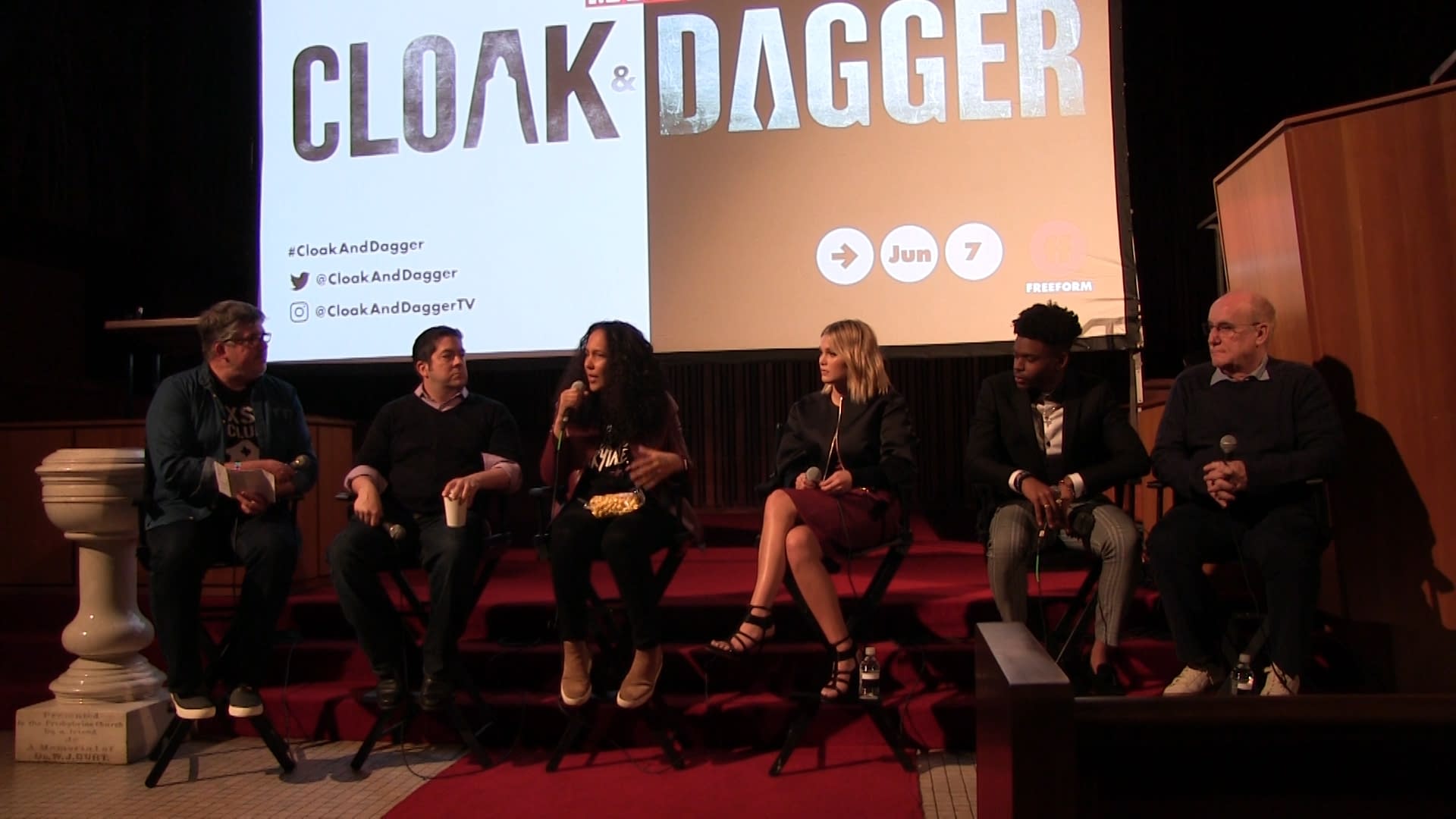 You start out, you have a life, you think you know what you're doing, when all of a sudden you collide with the "Marvel" in your life — which is when you suddenly have powers or abilities, or something touches you. You're gifted.

But there haven't been a lot of young heroes. Bill Mantlo had created these two characters, Cloak and Dagger, and what really made them unique was their love story, and they very much lived on the outskirts of the Marvel Universe. They didn't want to be Avengers; they were still trying to figure out who they were. From a television point of view that's a very exciting place to start — to find two characters who don't know very much about themselves, and to have that life upended by whatever it is that happened.

When Joe and I first started talking, the first thing we did was to move it out of New York to New Orleans. We started talking about New Orleans as being a city that continually effects people's lives, whether it's Katrina or the oil spill. There are things that are continually happening there that had this effect on the ecosystem, and there wasn't any way that wasn't a part of this.
To see the full Q&A following the screening check out the videos below.
Part One:

Part Two:

Summary: Two teenagers from very different backgrounds find themselves burdened and awakened to newly acquired superpowers while falling in love.
Cloak and Dagger, created by Joe Pokaski, stars J.D. Evermore, Olivia Holt, Aubrey Joseph, Gloria Reuben, Andrea Roth, and Miles Mussenden. It will debut on Freeform on June 7th.