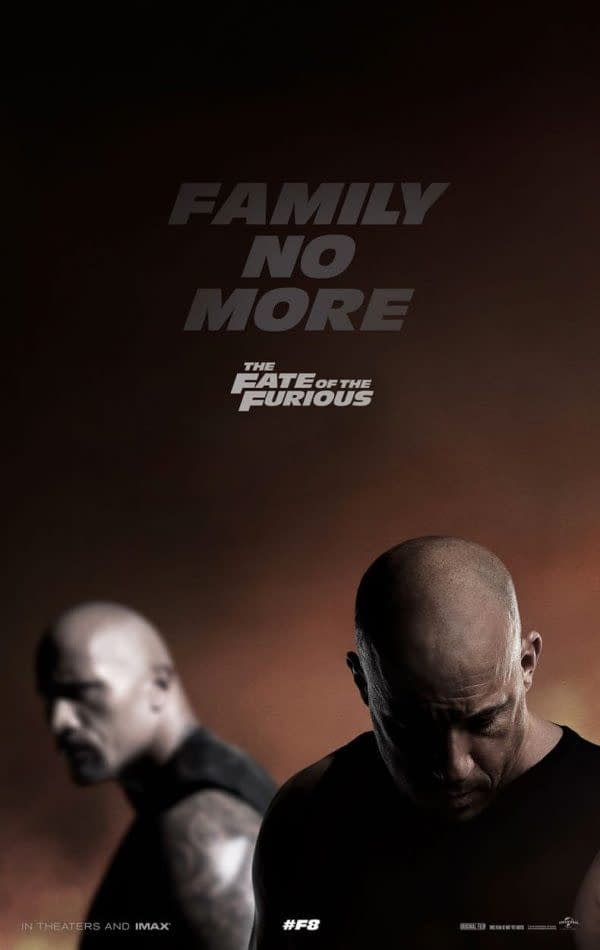 It's still four months away from it's April 17th release date, but The Fate of the Furious (also known as Fast and Furious 8 and Fast8) has decided to start getting us amped up for the next installment with dropping not only their first poster image, but now also a full trailer.
Directed by F. Gary Gray (The '03 version of The Italian Job, and Straight Outta Compton) and veteran of all but the first two films, Chris Morgan as writer, it will be the eighth installment in The Fast and the Furious franchise. The cast currently consists of Vin Diesel, Michelle Rodriguez, Dwayne Johnson, Tyrese Gibson, Ludacris, Lucas Black, Scott Eastwood, Kurt Russell, Jason Statham, and Charlize Theron.
Family will be broken. Watch THE FATE OF THE FURIOUS trailer now. #F8 is in theaters April 14. pic.twitter.com/DkXX4UBsOw

— #F9 (@TheFastSaga) December 12, 2016
Enjoyed this article? Share it!